On April 16th, 2017, we #jejaksejarah crew (tracing down hidden histories of Perak) from orangperak.com went to Beruas to witness an interesting history to be unveiled and shared with the loyal readers of orangperak.com.

Early morning last Sunday, the editor of orangperak.com waited for the arrival of freelance history tracers from who cycled from Kapar, Selangor to join the exploration.
They are a couple, known as Wak Abdul Rahim and his wife, Kak Ija Zahri. Their experience in exploring hidden history is undeniable and we took this opportunity to work together to unravel the mysteries in Beruas.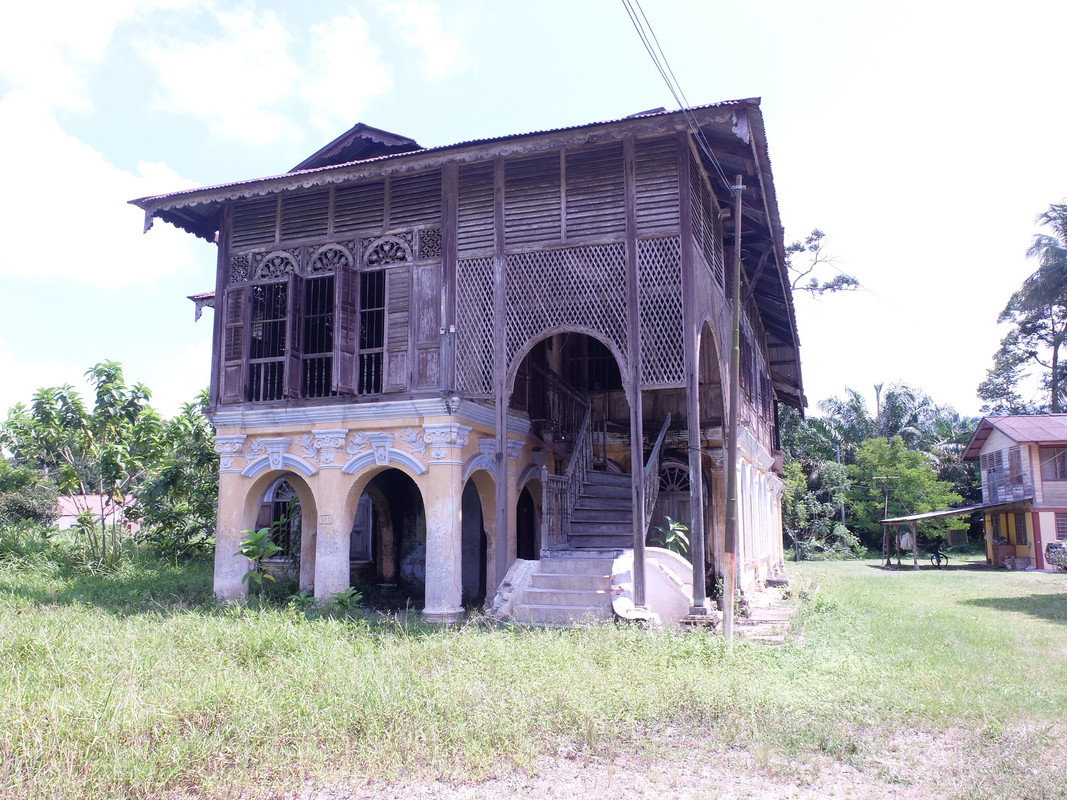 old mansion built without nails in Beruas
For this article, we shall describe a mansion which can be seen when we pass through Beruas town. It is located exactly opposite to Sekolah Kebangsaan Beruas, separated by the road. For your information, the mansion was said to be of 100 years old, belonging to a rich man in Beruas at the end of 19th century.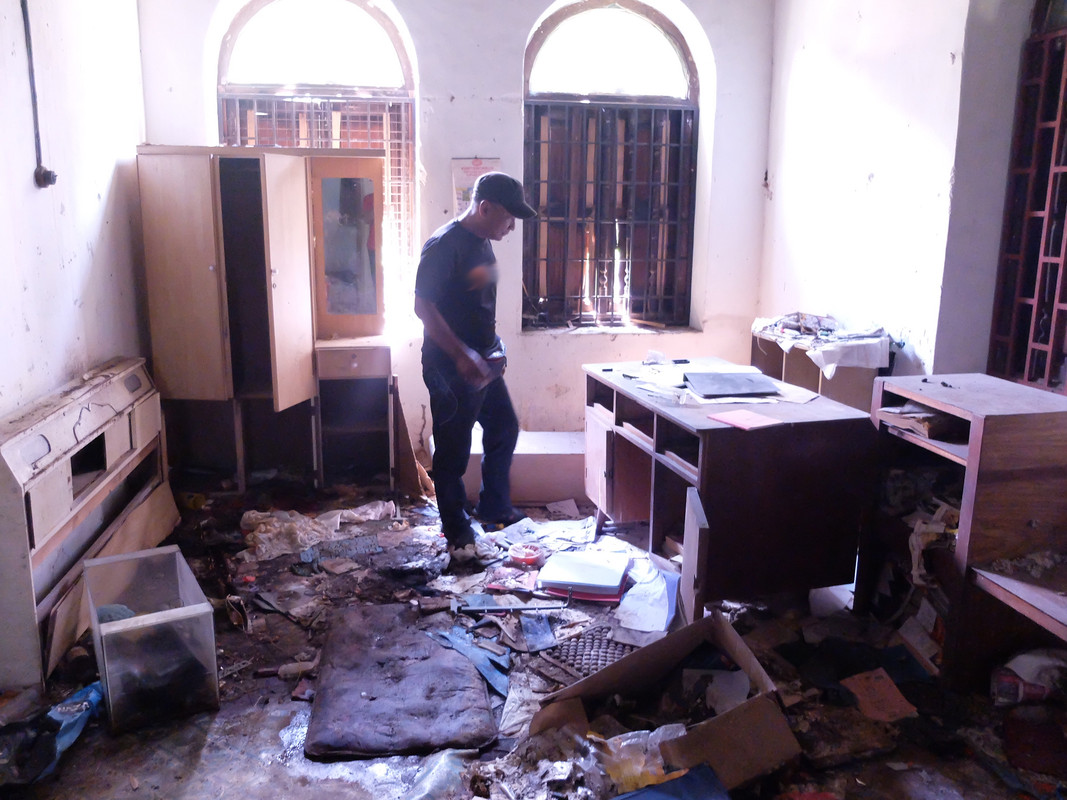 the condition of this mansion
Our editors have interviewed the people who rented a house behind this mansion and we've received so many useful information. According to source, the original owner of this mansion was Haji Abdul Wahid who had 16 children and was said to be the richest and most respected person in Beruas.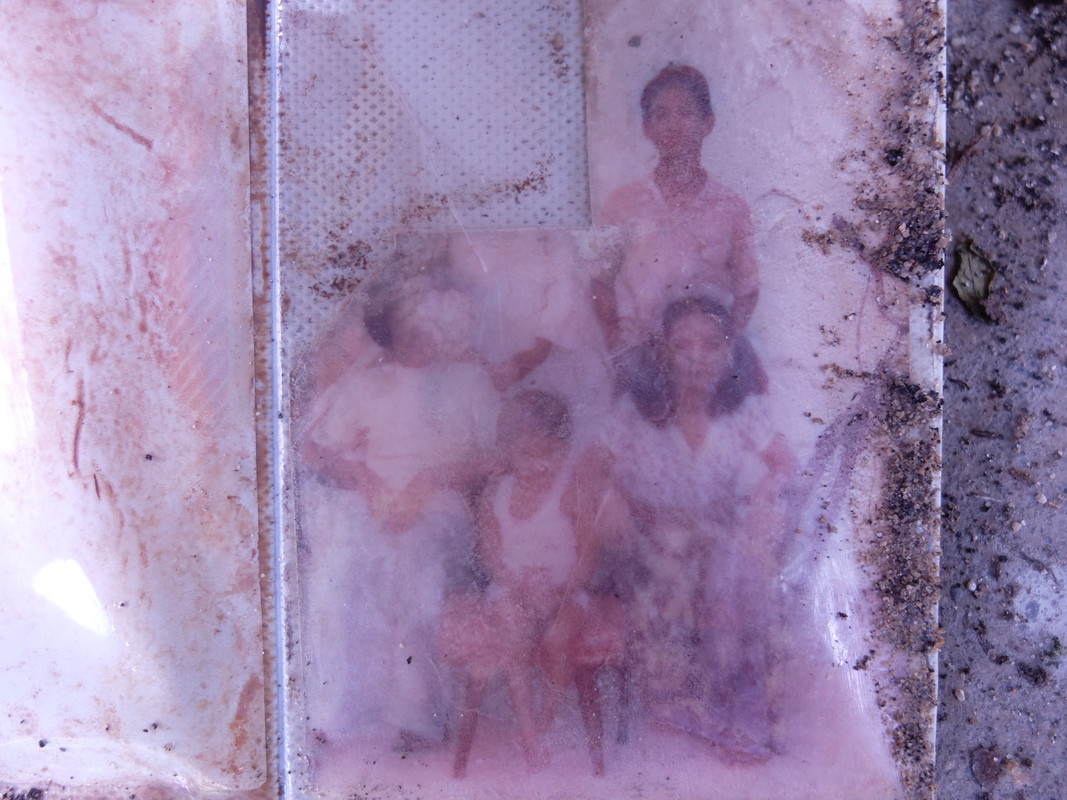 pictures from old albums in the house
Haji Abdul Wahid, who was very rich at that time was said to be engaged in tin trading, had a factory which processed paddy to rice and also made a rubber trading. He was so wealthy that he was said to afford buying slaves from Arab after returning from pilgrimage in the holy land of Mecca.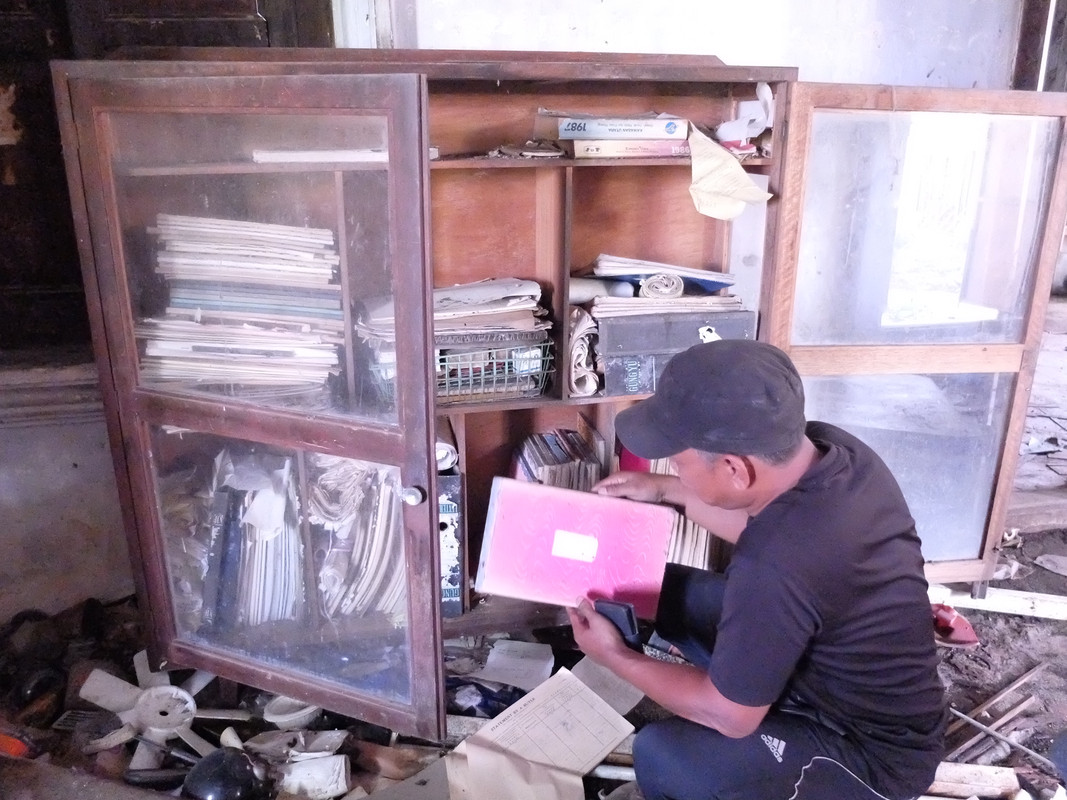 Wak Abdul Rahim examining the documents left
It is believed that the mansion was over 100 years old following statements from the locals which suggests that the age of this mansion is much longer than the 100-year-old Ganges School, located not far from this mansion.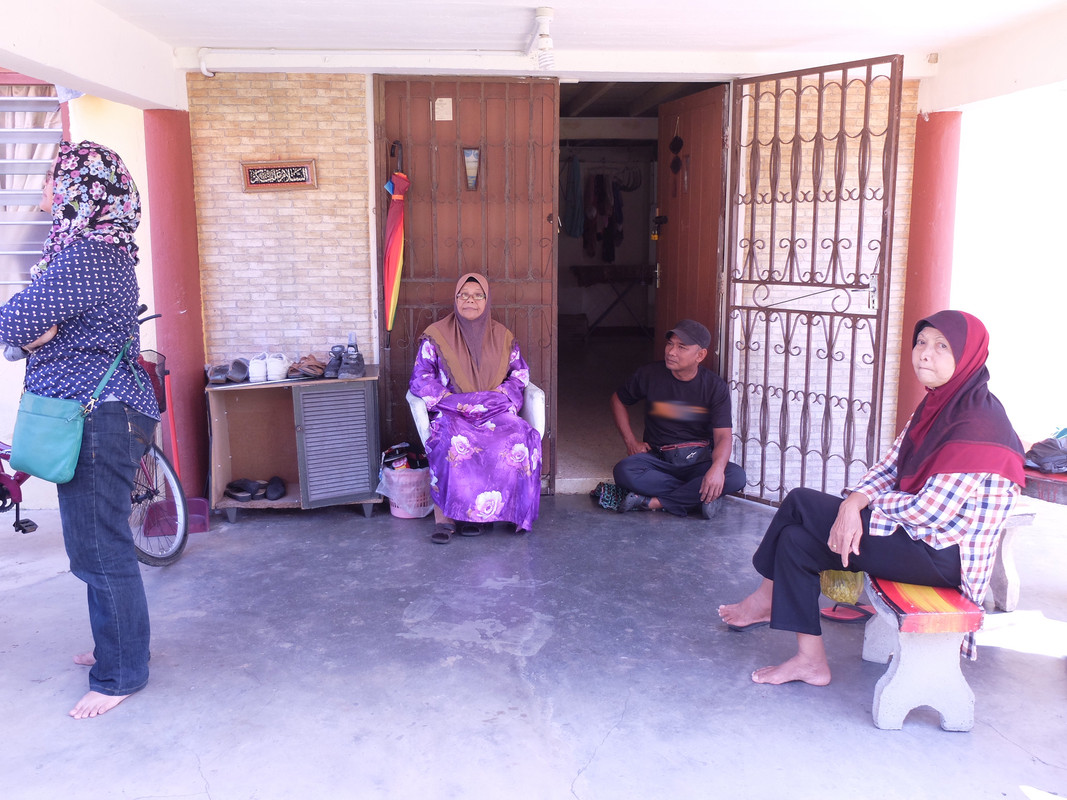 Wak Abdul Rahim and his wife, Kak Ija Zahri interviewed the neighbour of this mansion
So a rough conclusion can be made from that fact. What's interesting about this house is that no nails were used to connect the woods rather its brought together wholly by wooden peg alone.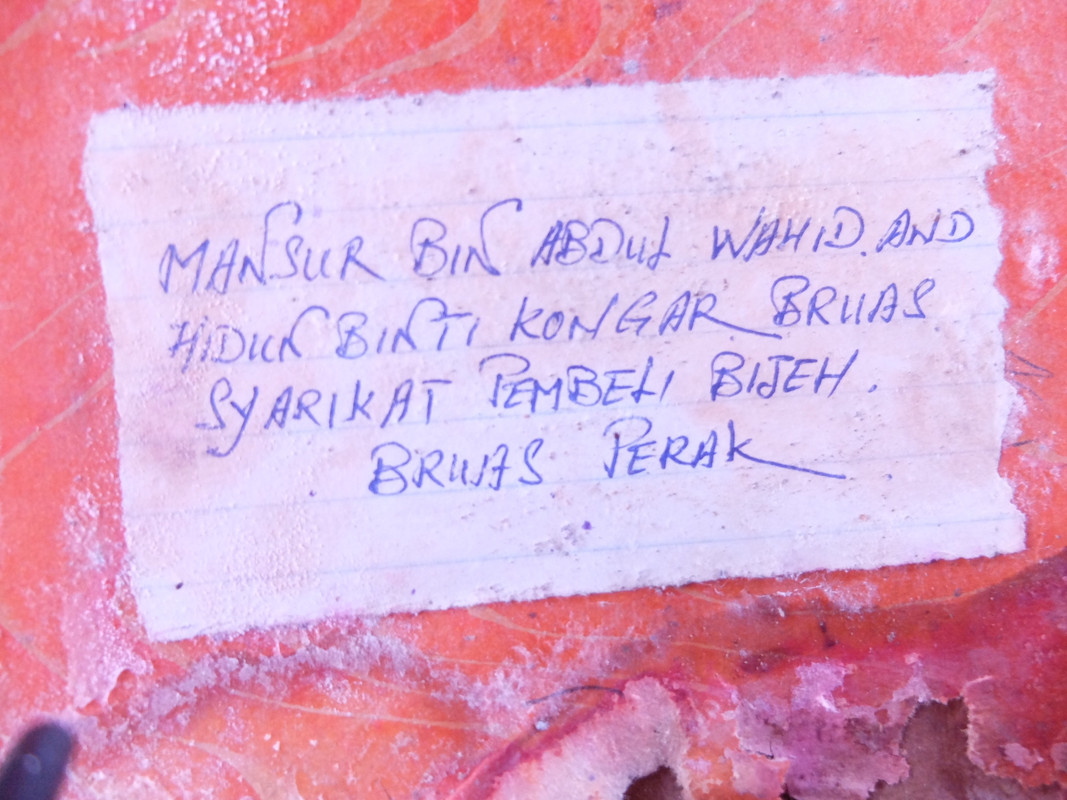 document and receipt kept in this mansion
In the mid 20th century, the mansion was inhabited by one of his sons named Mansur Bin Abdul Wahid with his wife, Hidan Binti Kongar. He is believed to have continued his father's business in tin trading, rubber trading, rice processing and new palm oil trading which was still new and more popular in Malaysia at that time. That information was attained based on the existing documents of purchase receipts left in this mansion.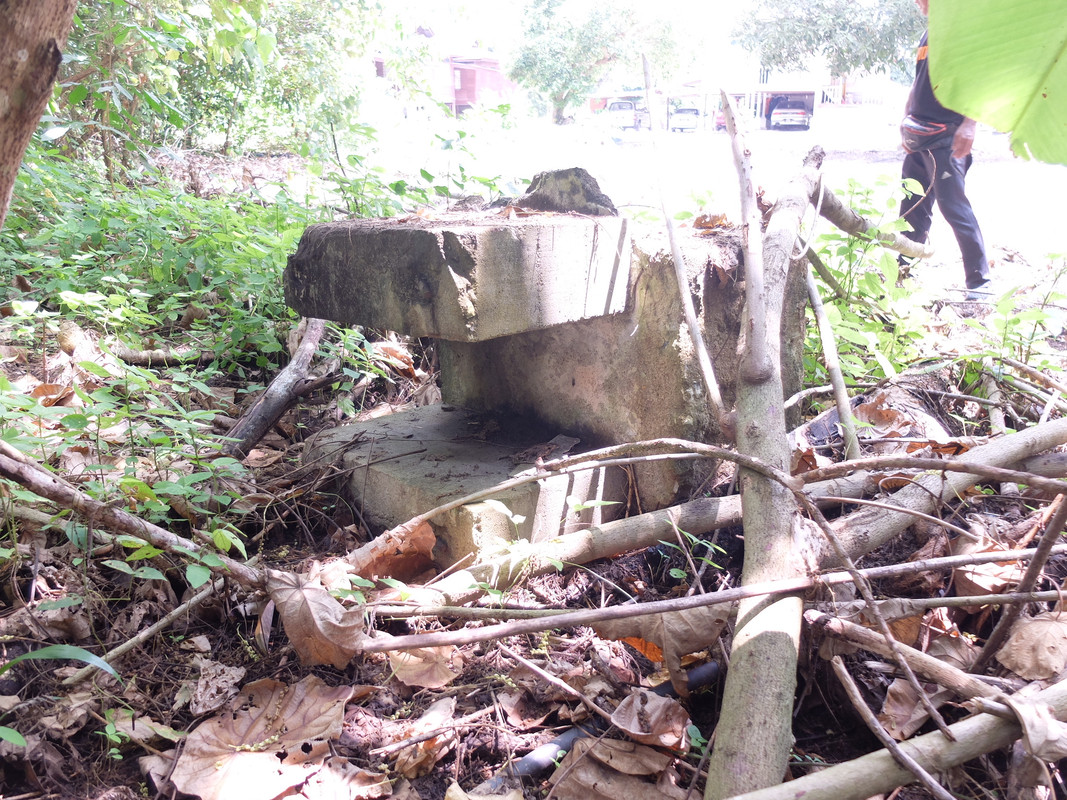 remains of rice factory behind the mansion
We also searched for – and in the end discovered – the remains of the paddy processing factory site which is said to be located behind this mansion. Until today, there are still iron piles of the factory's base that can be found there.
From the existing iron pile, we can illustrate the position of the rice mill and are able to imagine the wealth of Malay community's economy in Beruas in the past.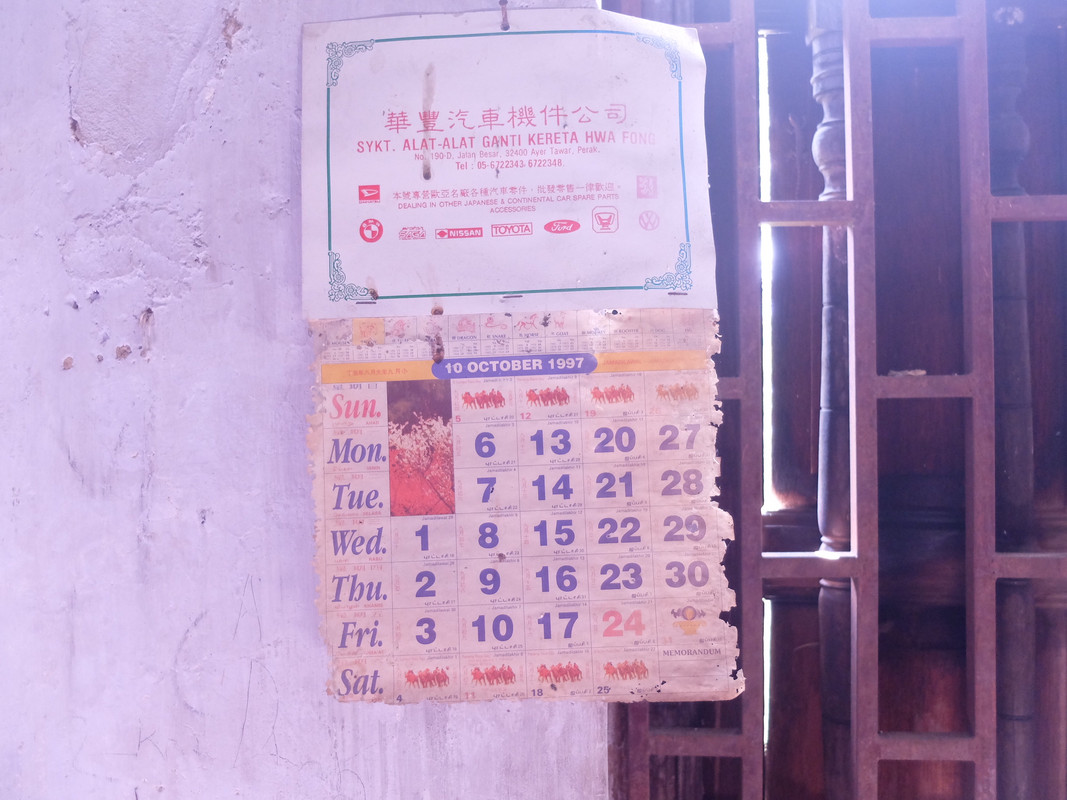 the page of calender last left hanging in the hall
The calendar hung in the living room of this mansion shows the page of October 1997. It is believed that that was the last month and year when this mansion in Beruas was inhabited and according to the locals, its heirs are now rich whereby some of them are Tan Seri's. They –the heirs- are said to have returned to Beruas for a ceremony to commemorate their origins.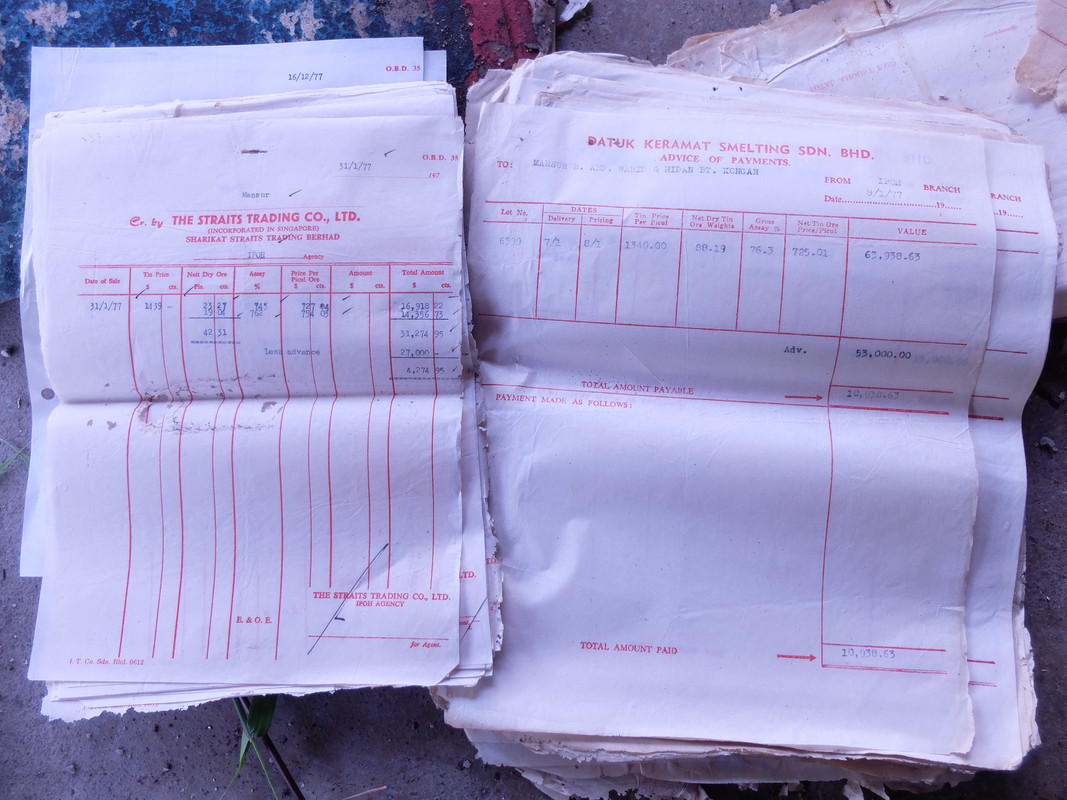 receipts of tin trade, rubber trade, rice trade and other transactions between 1950 and 1970
Currently, this mansion is said to be the property of a historical association which we are not sure of as there are no authentic sources we could look for.
What's important is that; once, Beruas must have played a big role in Perak's economy and now it is rich with hidden history which relates to the story of the Ancient Ganges Kingdom.