Kerian River keeps many sad stories and dark events which made the whole Malaysian grieved on September 13th 1972. This story should be remembered by all Malaysians as it proved that through horrifying sad moments, the strength of unity among Malaysians can be achieved.

On September 13th 1972, an incident that couldn't be forgotten by the community around both border area of Kerian River happened. A ferry with a bus of students of Sekolah Menengah Jenis Kebangsaan Cina Kerian as its load went sinked.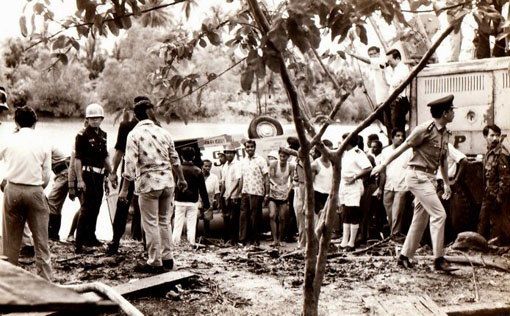 This tragedy happened when it was raining heavily which caused the flow of the river became stronger causing the ferry's cable wire between both cliffs broke.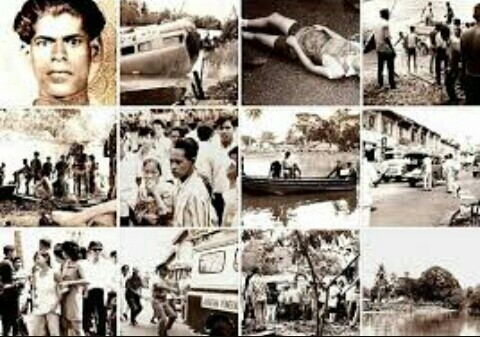 For your information, the area of which the incident happened is known as Taman Pinggiran Sungai Kerian today.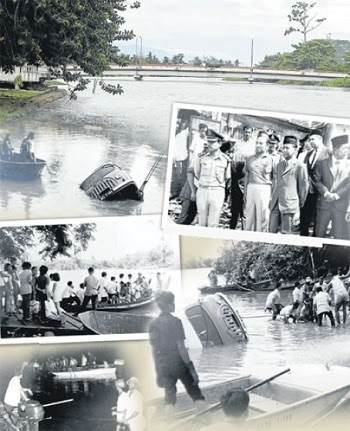 As the effects of the incident, about 27 people which most of them were students died to the extent that they were drowned together with the ferry and its load into the river. The ferry's service that connected Parit Buntar and Bandar Baharu was then stopped immediately after the surprising incident happened.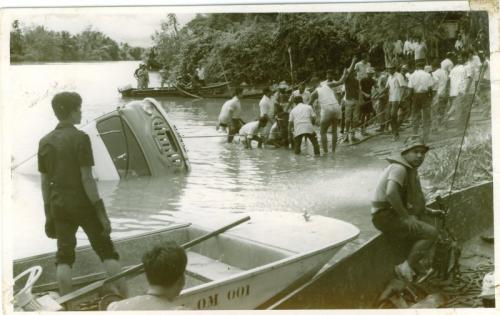 Due to concern of current government, a project to build Sultan Idris Bridge was immediately launched the very next year to avoid the same incident from happening again and also ease the society's daily work. It is actually a hidden sad story regarding this incident which is almost forgotten and is suitable to be brought back to let the readers do some self-reflection.
It is a story about an individual who is respected due to his bravery in sacrificing his life to safe the victims of the sinking ferry regardless of their race and religion. This individual is the ferry driver itself named S Annamalai.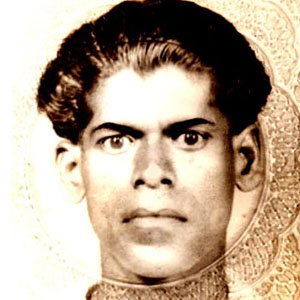 Late S Annamalai passed away as he was too tired after struggling so hard to save a Chinese student who was drowning when the ferry was sinking. This is the best example to explain the bravery of the people of this country without taking into account of their race and belief.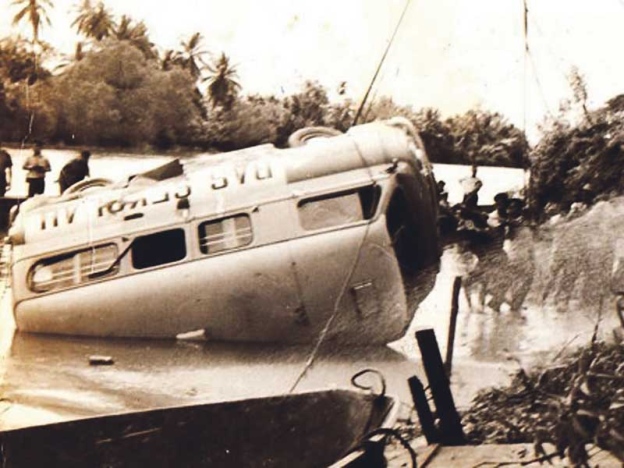 The story of S Annamalai's sacrifices should become a useful exposure to the younger generations nowadays and is not supposed to be forgotten so that they could feel the spirit of bravery and love towards Malaysian regardless of their religion, race or politic understanding.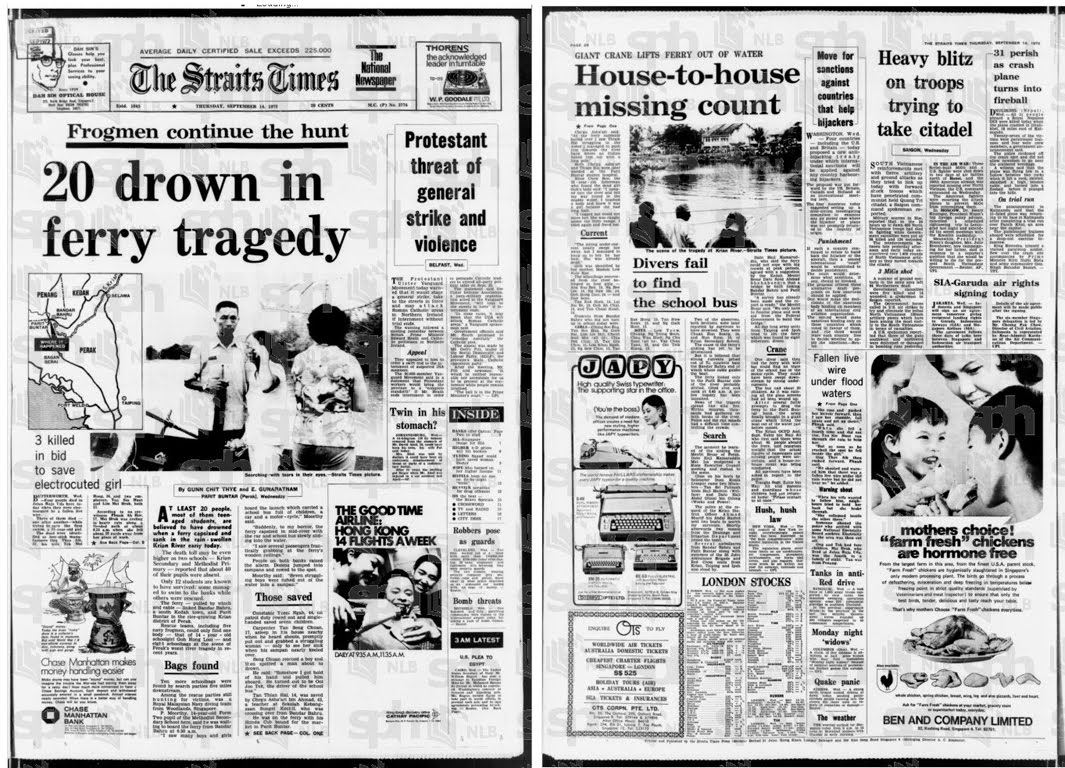 The tragedy of the sinking ferry is one of the important histories for Parit Buntar people. It is very important because the story if full of values such as unity, friendship, and bravery which is supposed to be a good example to this country's people to ensure that Malaysians work together and live harmoniously.