The history of Perak's royalty starts in the early 15th century; 1528 to be exact, when the first Sultan of Perak, Paduka Seri Sultan Muzaffar Shah 1, was enthroned at Beting Beras Basah, Kuala Sungai Perak near Bagan Datoh city.

The Sultan of Perak first set foot at that very coast, after disembarking from his ship which sailed from Kampar. Raja Muzaffar Shah was the 2nd prince of Sultan Mahmud Shah, who was the 8th Sultan of Melacca.
Before Sultan Muzaffar Shah 1 departs to Perak from Kampar, two nobility of Perak named Tun Saban and Nakhoda Kassim came before Sultan Mahmud Shah at Kampar to ask for permission allowing one of his prince to be crowned as the Sultan of Perak. He agreed to the request and commanded his second prince to depart to Perak.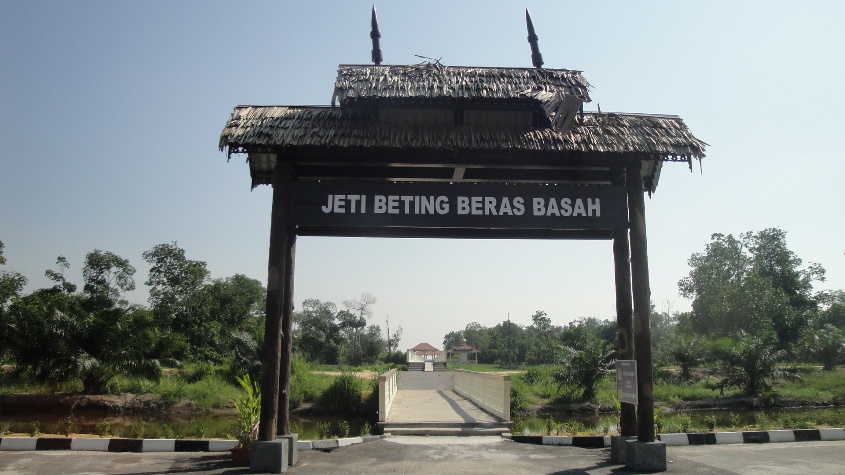 According to his notes, when Sultan Muzaffar Shah 1 was sailing in Kuala Sungai Perak approaching Beting Beras Basah, his ship was hit by a huge wave which then stranded on a sandbank (beting) in the middle of the sea.
He gave out orders to dump out all heavy items into the sea but to no avail. He then exclaimed, "Sekongkong Tanah Minangkabau, Selilit Pulau Perca, Di lengkong ular Saktimuna, Perpisahan Beta di Selat Melaka, Jika Sah Beta Raja berdaulat, Lepaslah sekalian malapetaka". He then took his crown and threw it into the sea.
Suddenly the turbulence ceased and the sea remained calm as it was. His ship was able to sail again. In the light of that event, Tun Saban and his followers hailed the Sultan and enthroned Sultan Muzaffar Shah 1 at Beting Beras Basah before continuing their journey.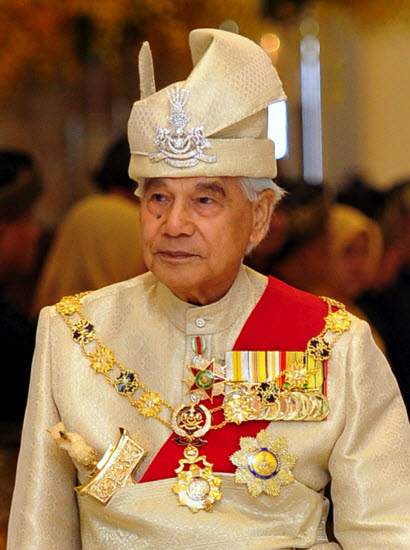 Eversince that day, before being crowned as the Sultan of Perak, a prince must first come to Beting Beras Basah for coronation heritage ceremony, coronation bath and other ceremonies which will be conducted by the Royal Diviner.
Other than the Sultan, Raja Perempuan (the Queen) must also undergo the same ceremony. The last such ceremony took place was during Sultan Azlan Shah's and Raja Perempuan Bainun's coronation day in 1985.
According to the elders in Bagan Datuk, when the late Sultan Idris was about to be crowned as the 33rd Sultan of Perak in 1963, he rafted on a sampan towards the site where Sultan Muzaffar Shah disembarked in 1528.
For further information, Sultan Muzaffar Shah's tomb is in Kampung Padang Marhum, Lambor.