Have you watched the famous series river monsters? What is your opinion when we tell you that we have large fishes that can grow up to 5 foot human height located here in Sungai Perak? It is factually true and no wonder dozens of fishermen favors fishing alongside Sungai Perak with 400km in total length.

It looks like the Tongsan fish however what is extraordinary about it is that the fish is pink in color. Maybe the species of the fish is albino or of balar decent. If you have any information or knowledge prior to this picture of the fish, please reply in the comment section below to determine the factuality of the species.
As no one knows about the species of the fish, the fisherman here is skeptical to take the fish as he himself never seen that type before in Sungai Perak. Finally, this fish is bought by a humble teacher for supper with his family.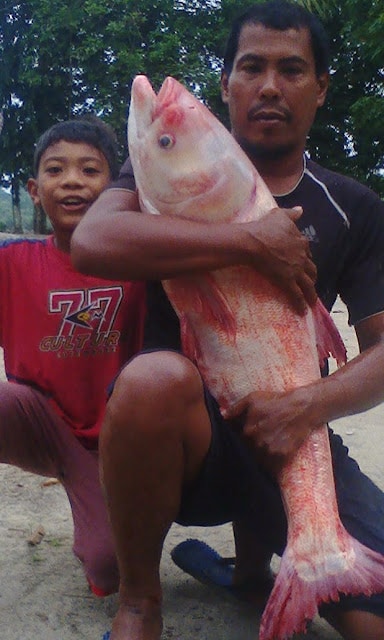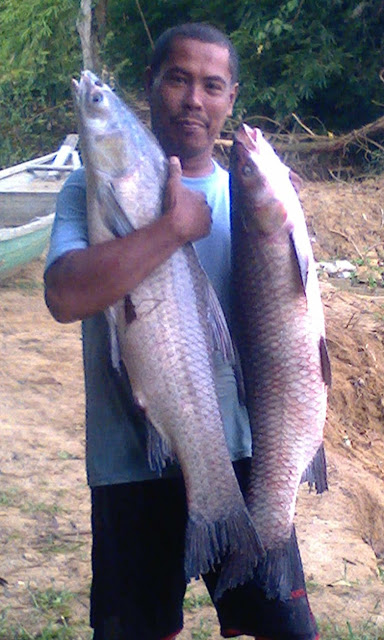 If the right side of the picture is what is called a black tongsan fish, the left side however is questionable of its species as the people have not encountered that type of fish alongside the river. The fish has bulging eyes and the size of the fish is humungous.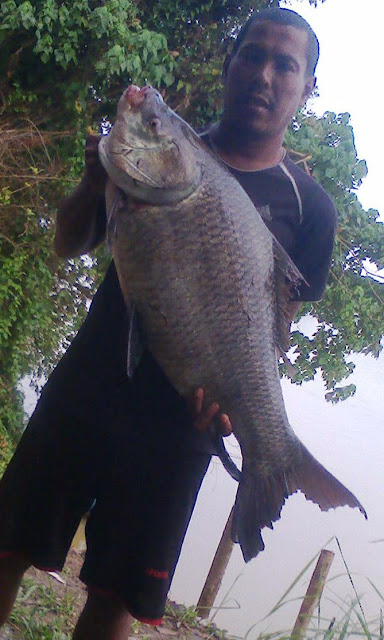 As we can see the condition of the fish's tail, the fishermen around the area are sure that there are more larger fishes occupying the river because these larger fishes tries to eat the existing fish aforementioned. Thus, this becomes a benchmark for these fishermen to hunt for larger and stranger fishes in Sungai Perak.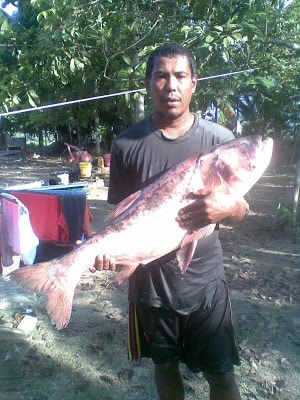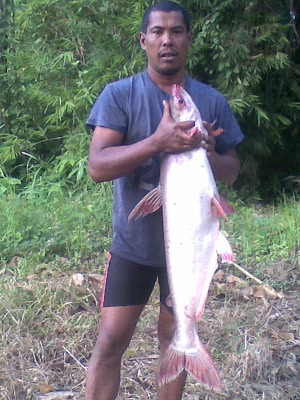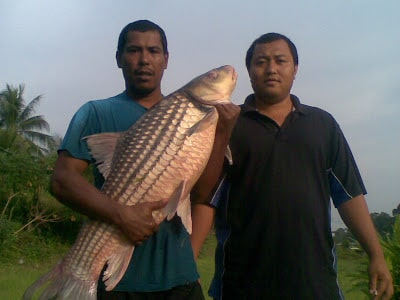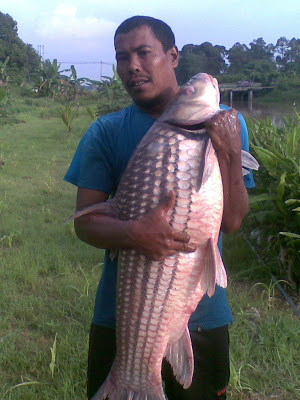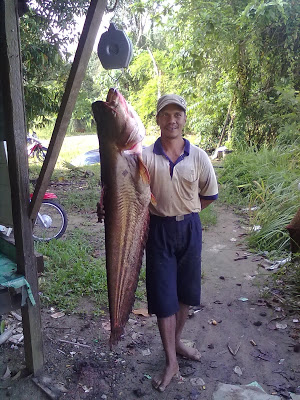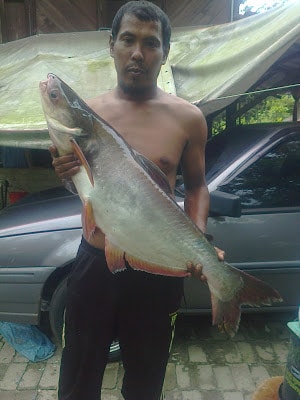 Back then, there is a story where there exist a white crocodile on the surrounding parts of Sungai Perak which is located in Sungai Larut. Sungai Larut is well-known for their white crocodile from the infamous Panglima Ghee Hin story that is called Ah Choong.
Ah Choong lies a tale about an individual whom learned the Malay martial arts of self-defense and promised not to use it against the Malays. However, he broke the promise and jumped into river where he eventually turns into a white crocodile.