The story of Salleh Talib and Jamil Ahmad who were released from prison in 2006 after receiving remission has created history as they had spent the longest time serving as detainee in Malaysia. Their story should be taken as a lesson to us all.

This time, we'll write about one of these two ex-prisoner's story, Salleh Taib, who were born in Taiping, Perak in 1949. Together with his ally, Jamil Ahmad, they've served their sentence for more than half of their age.
Salleh Talib's first involvement in criminal activity was due to life demands and his desire to experience the pleasures in life. In 1976, Salleh Talib and Jamil Ahmad decided to migrate from Baling, Kedah to Pekan Kuala Nerang.
The poor economic condition in Baling back then had forced them to leave the city in search for a job. However, the unfortunate happened when their hope for a job in Kuala Nerang were crushed into pieces. Their condition was far worse than expected.
Because of this, together with his friend Jamil Ahmad , Salleh Talib attempted a few small scale robberies by snatching bags, breaking into houses and many other around Kedah. Initial number of cases which involved Salleh Talib were around 45 cases which brought tens of thousands of profit for them both.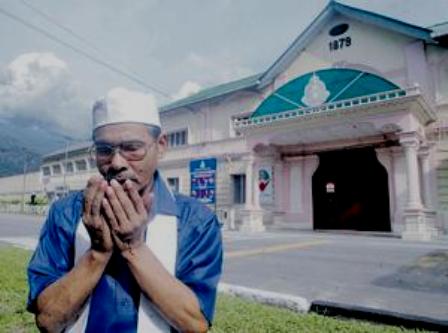 Unsatisfied with that 'mere' success, they went further into crime by buying weapons from Thailand. Their chance of getting a hand on these weapons in Thailand were good, so they used those chances to the fullest by preparing enough weapons to carry out bigger robberies in the future.
They managed to buy a shotgun and a pistol. After three months having gone through a quiet road used by the Felda management to transport the workers' salary in cash, one fine day they succeeded in their attempt of robbery and managed to bring home RM 50,000.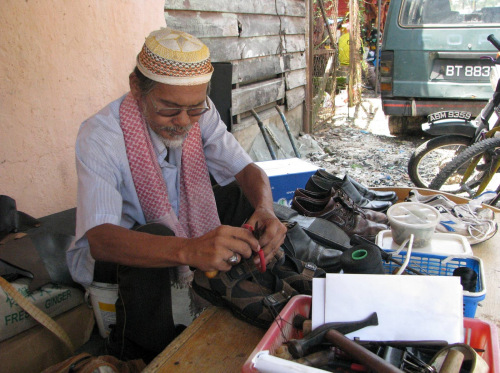 However, not long before they were able to enjoy the taste of that success, they were caught up when a friend who borrowed their guns to do robbery got detained by the police. After thorough investigation, Salleh Talib and Jamil Ahmad were tracked down by the police and charged for the multiple robberies they've carried out.
Salleh Talib and Jamil Ahmad were sentenced to life imprisonment for committing robbery under Section 4 of the 1972 Firearms Act. They are also punished with six rattan strokes that would leave scarring for a lifetime.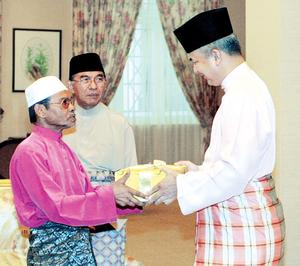 After serving 30 years, 11 months and 9 days in prison, which was equivalent to more than half of their own age, finally they were both pardoned by the Sultan of Kedah, the late Sultan Abdul Halim Muadzam Shah. October 3rd 2006 was the historical date of their release to the outside world after more than 30 years in prison.
Salleh Talib passed away of natural death in 2012 at 63 years old after 6 years of freedom from Taiping Prison. He was buried in Pokok Assam Cemetery.
Picture and editing credited to Syahril Kadir from Utusan