Abdul Halim bin Bistama from Kampung Pasir Gajah, Perak was born on 14 October 1955 and currently living in Taman Rapat Setia Baru, Ipoh. Interesting fact about him, he is a mathematics genius loves to teach mathematics around the city's compounds and streets without even asking for a single cent.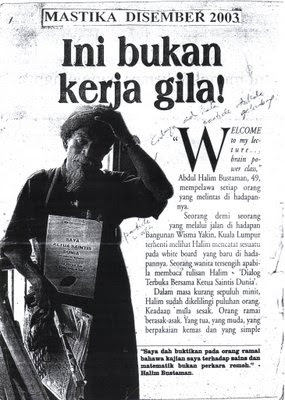 He is married and been granted 8 children, 4 boys and 4 girls. He went to Sekolah Kebangsaan Pasir Gajah to receive his early education, then continue in Sekolah Menengah Iskandar Shah. Both schools located around Parit, Perak. He further his studies in Maktab Adabi Masriyah, Bukit Mertajam before he went to Maktab Perguruan Persekutuan, Pulau Pinang from 1977 until 1978.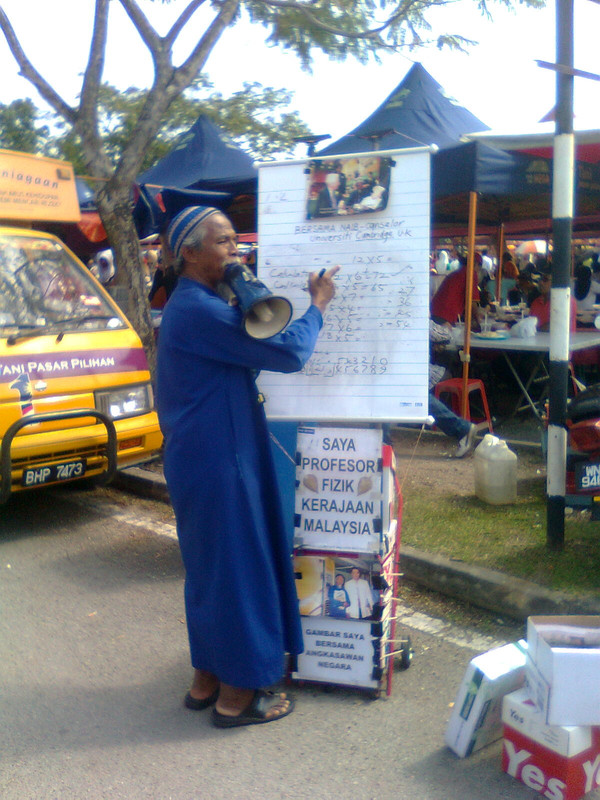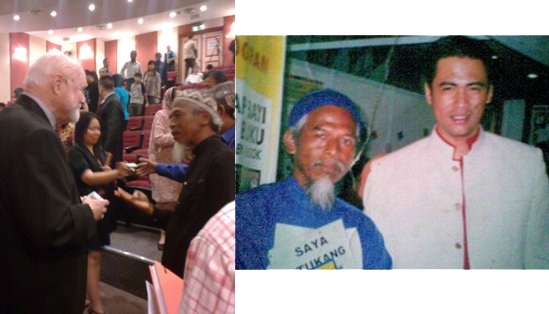 For your information, his passion starts since he was in primary school and now he has involved in so many international conferences with other geniuses in the same field, Physical Science. Some of his conferences are as follow:
​Brain Power Conference with a brain expert from America, Dr Kenneth Weason, held at National Science Centre.
​World Conference & Exhibition 2006 on Training and Development in partnership with UITM as the organiser, held at KLCC
​Dialogue Meeting with UNESCO Director-General of the United Nations regarding the earth future, held at KLCC.
Dialogue Meeting with International Atomic Energy Agency Director-General, held at KLCC.
​Meeting and discussion with the Vice Chancellor of University of Cambridge UK, held at Sunway College.
Meeting and discussion with nation's astronaut, Syeikh Muzaffar Syukor, regarding neuroscience
​Dialouge with Aerospace Students in USM, the news was published in Utusan Malaysia ( 30 June 2009 )
​Discussion with Nobel Award Winner in Physics , Prof Dr. Doughlas Oserof from University of Stenford in America, regarding the death tragedy of exploded Columbia's rocket which cause the death of 7 American's astronauts.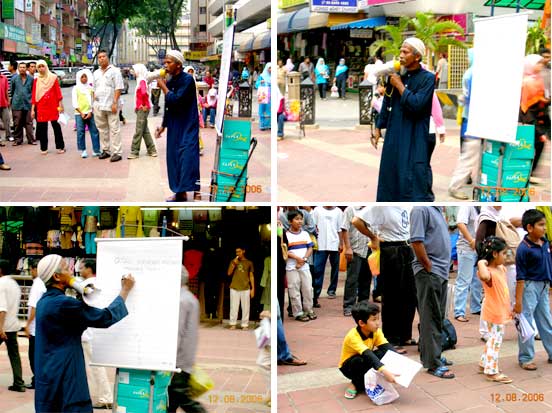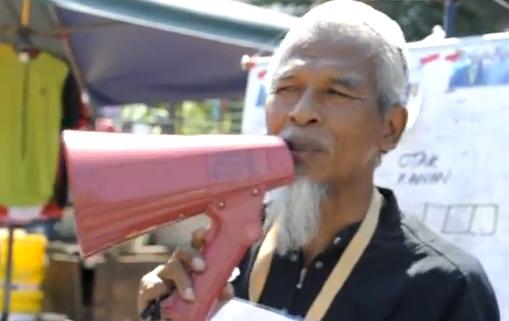 He can usually be seen at crowded places in the city. He will set up his whiteboard and introduces himself as " Nation Physic Professor ". Normally, people will think that he is just a crazy old man, but their thoughts will change after hearing his explaination about mathematics and physics and from there, the crowd will be getting bigger.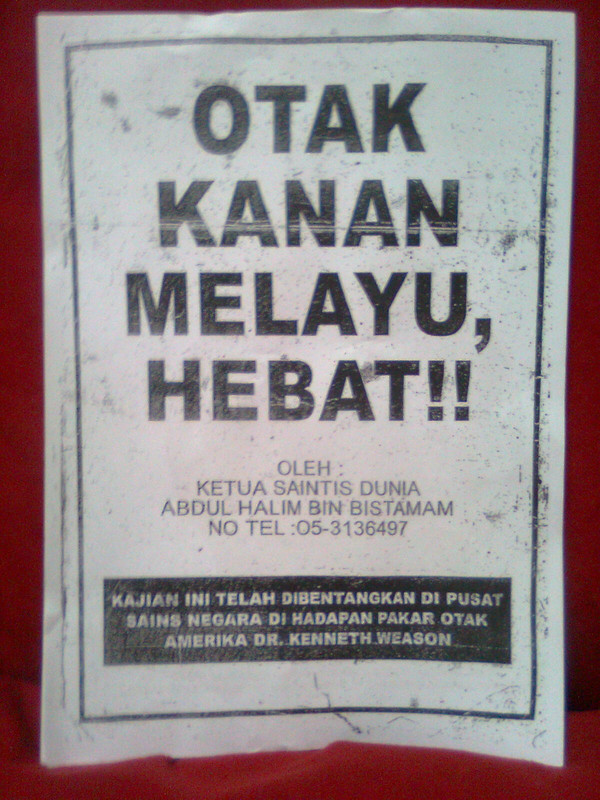 " Our right brain is so powerful therefore let us in it ". He always attracts people along the street with this phrase. For your information, his topic usually about timetables. It is not about our memorising method which does not makes us thinking at all but he will talk about other method that will make us think outside of the mind.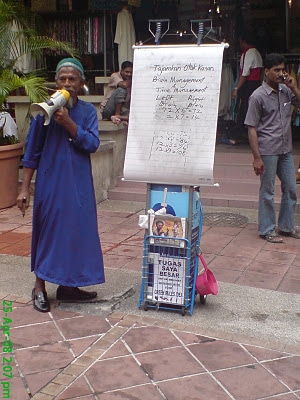 Eventhough he only wears normal clothes but his knowledge is really on another level. We , staffs of orangperak.com , are very curious of why he choose to teach in that kind of way. He can go further in his field. Maybe he has his own reason, nevertheless, we , orangperak.com, are beyond than proud to have a person like him.