Gunung Pondok which is synonymous to Padang Rengas area in Kuala Kangsar has always been the natural symbolism and a landmark which separates the border between Kuala Kangsar and Larut. Because of its huge size and easy to be seen from a level ground, it was once an extremely useful guide for both of those locations.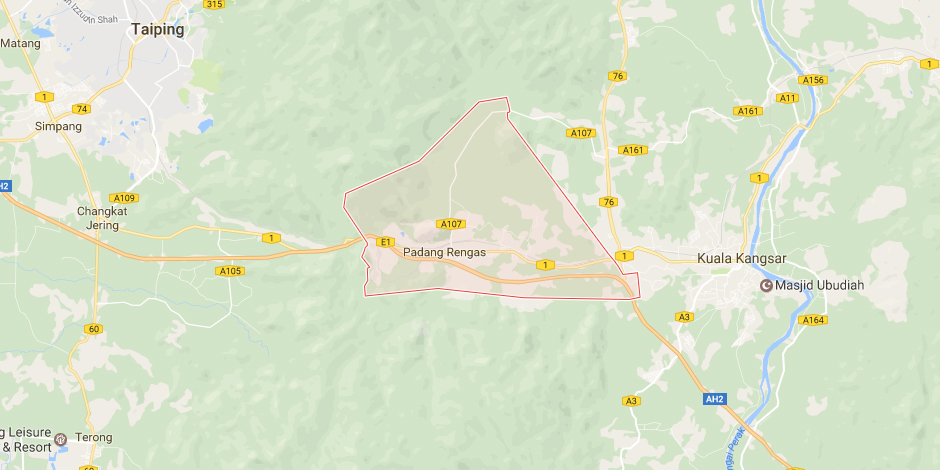 An interesting fact about Gunung Pondok is that it had been the focus of explorers to carry out their researches on this very hill. They hiked up Gunung Pondok up to its peak for archaeological purposes. Apart from that, this hill was also an attraction to some locals who are fond of hunting. They do so especially to get a sight of the Sumatran Serow which is among the rarest wildlife encountered nowadays.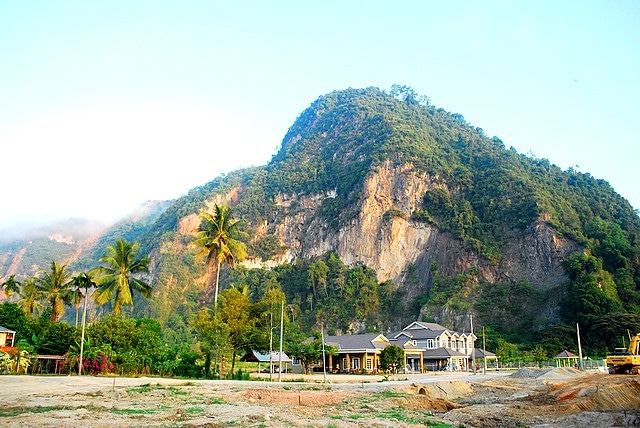 Some other uses this opportunity to increase their economic gains by searching for and collecting bat droppings inside the caves to be processed into plant fertilizer. Among the popular caves include Gua Panca Logam and Gua Bersanding. There are also a few parties who go for activities of asceticism to increase their knowledge on the inner minds (batin) and silat.
All of these activities were once happening in Gunung Pondok before a mysterious event took place which refrained people from hiking up the hill ever again.
One of the mysteries happened in the year 1970 when a Chinese researcher was reported lost while carrying out exploration with his group. It is said that he went missing without anyone noticing where he went to while on the hill top. Until today, nobody knows his exact location.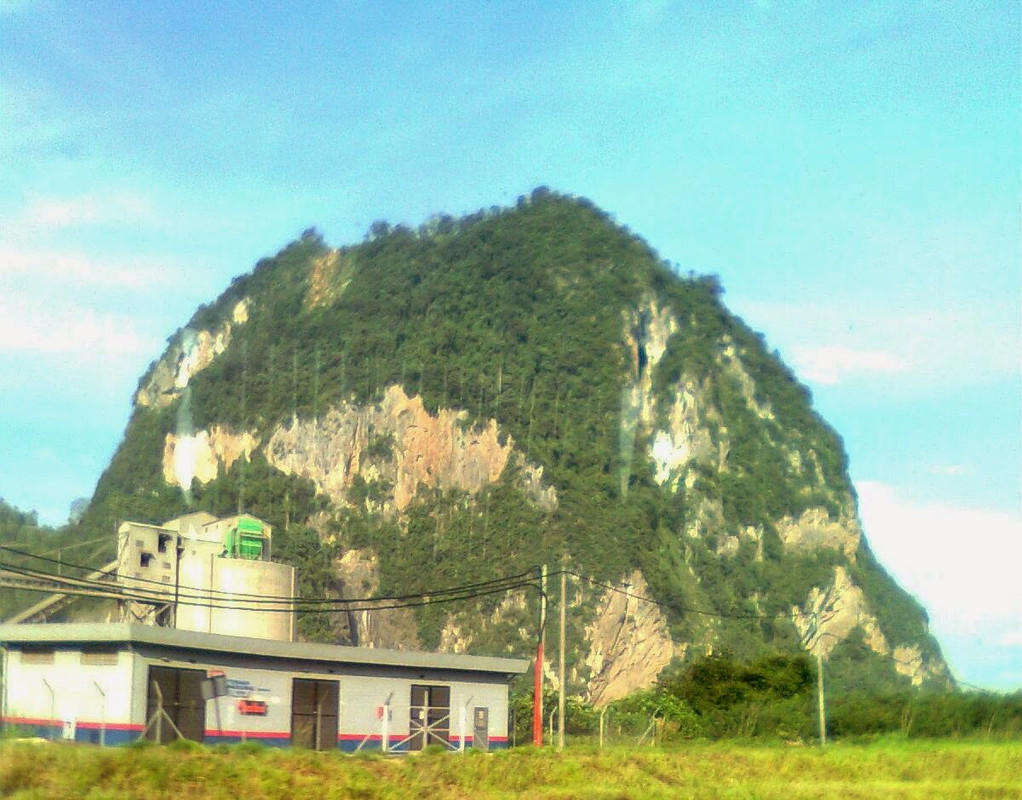 The news about his lost was reported to the authority and many search efforts were done vastly in Gunung Pondok together with help from the locals. They searched day in and day out but to no avail. They failed to trace his tracks and so the unfortunate researcher remains lost until today.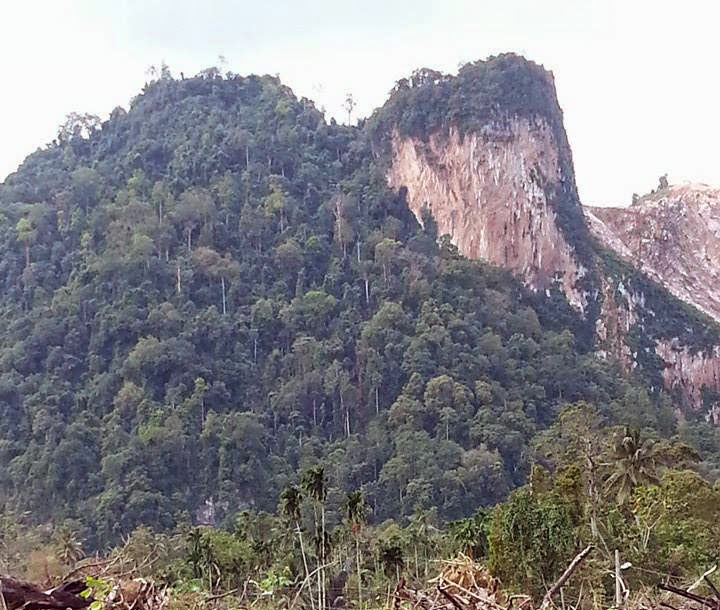 For your information, rumours had it that in 1967 part of Gunung Pondok collapsed, revealing a big hole which looks like a tunnel in the middle of the hill. Some locals admitted of seeing a fully dressed woman standing inside the sizable tunnel. It might just be an imagination or play of the eyes but all of those who witness the collapse that night were terrified with that image before their eyes. This tunnel was never been discovered before the collapse.
It was once said that one night, a local had seen a few people walking and carrying a coffin above their shoulders at the street nearby Gunung Pondok. This was also seen by another passer-by who happened to be taking a road by the side of the forest.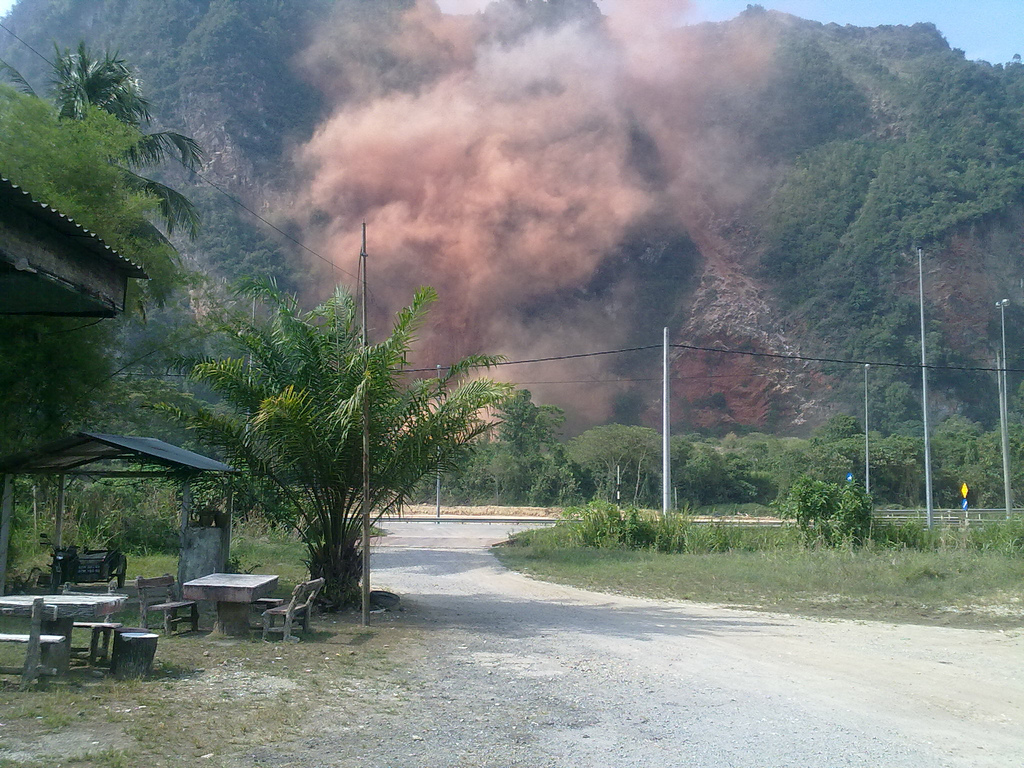 Apart from all of those mysterious stories, there was a case whereby a group of college kids lost their way out while descending the hill. They were not able to find an exit eventhough they can be seen clearly by those who are waiting downhill. The local had to climb up to get them and guide their way out. This was not an isolated case. In the past, there were many other hikers who had faced the same difficulty. It was said that those carried bad intentions will not be able to find their way out.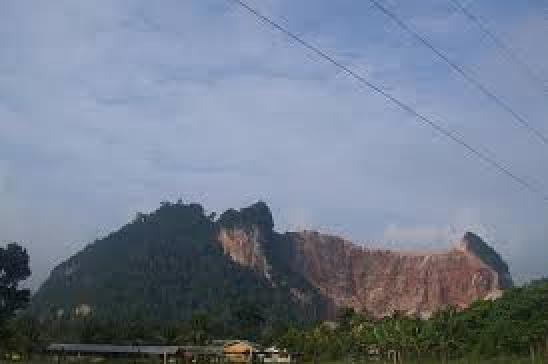 Now, Gunung Pondok is no more as prodigious as it was. Because of cement factory which starts its operation nearby, Gunung Pondok is now 'bald' and can never claim its previous look back.