Two Malay warriors who helped Datuk Maharajalela fight the British in the Perak War in 1891 who were buried in Singapore after they were sentenced to exile were brought home to Perak last 9th September 2009.

They are the 'Orang Kaya Menteri' Ngah Ibrahim Jaafar and Laksamana Mohamad Amin. The remains of Ngah Ibrahim were reburied in Kota Ngah Ibrahim which is close to Masjid Matang / Matang Mosque in Taiping whereas the remains of Mohamad Amin were laid to rest at the Royal Mausoleum at Bukit Chandan.
The remains of both the Perak warriors from Singapore were brought home on a ship of the Malaysian Royal Navy and efforts to bring home the remains of both warriors were arranged with the co-operation of the Ministry Of Culture, Art and Heritage, the Muzium and Antiquities Department, the Commissioner of the National Heritage Department and several other historical bodies including the Perak State Government.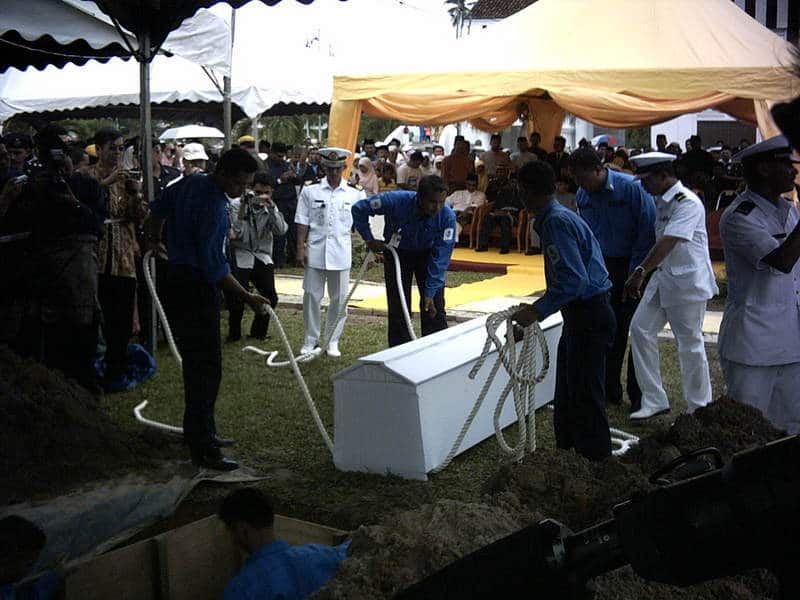 The graves of both warriors Ngah Ibrahim Jaafar and Laksamana Mohamad Amin were dug open and the remains of both were put into two separate coffins which were covered with the Jalur Gemilang ( Malaysian Flag ) and the Perak Flag and were given the honour of reburial with full ceremony.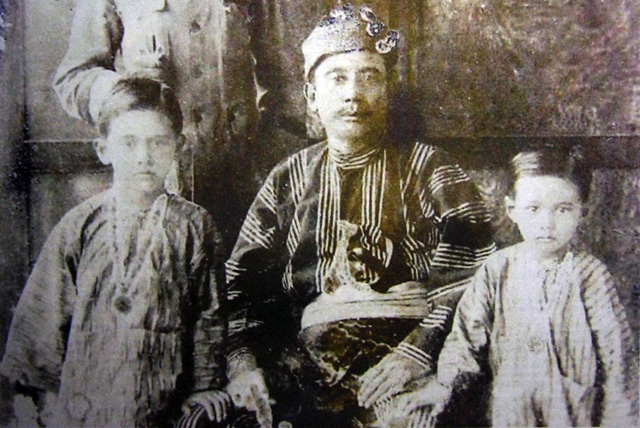 Who is actually Ngah Ibrahim ? Ngah Ibrahim and Mohamad Amin together with Datuk Maharajalela, Pandak Endut Sipuntum and many other Perak Malay warriors at that time joined forces to fight the British colonisation.
Following the murder of Birch, Ngah Ibrahim was eventually sentenced to exile in the Seychelles Island in 1877 and was transferred to Sarawak before returning to Singapore and dying on 4 February 1895.
His body was buried in the Al Junid Cemetery, Singapore before being brought home to Perak on 9 September 2006