The person that we will be talking about is the first Malay to be appointed as an officer in the British Administration which is as Malayan Civil Service (MCS).

He is also an important person in forming Malaysia as well as an individual who really cares about the people's affairs especially regarding Malays. He is The Most Honour Raja Sir Chulan Ibni Almarhum Sultan Abdullah Muhammad Shah.
The Most Honour Raja Sir Chulan Ibni Almarhum Sultan Abdullah Muhammad Shah was born 1st July 1869 in Tanjong Brambang. After receiving English education on Raffles Institution, Singapore and English High School, Melaka with his brother, Raja Ngah Mansur, he starts his working career in public services at Pejabat Setiausaha Perak in 1886.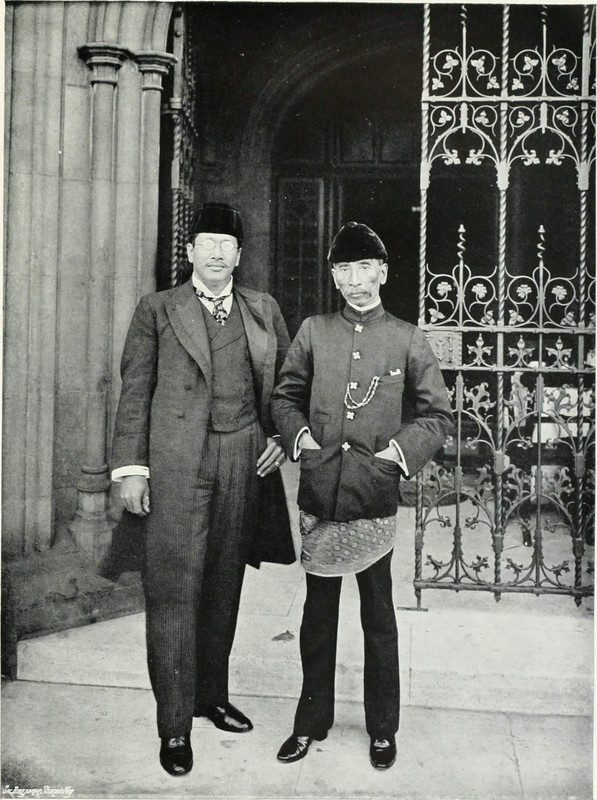 A few years later, he went to visit his father who has been exiled in Seychelles Island. Sultan Abdullah was exiled after found guilty for conniving in the murder of J.W.W Birch. Raja Chulan then becomes an officer for Larut in 1890. Other positions that he has hold are as Deputy Collector of Land Revenue in Kuala Kangsar and Deputy District Officer in Selama.
He married Raja Puteh Kalsom, the daughter of Sultan Idris 1, in 1900. On 1902, he accompanied Sultan Idris to King Edward's coronation ceremony. On his way back to Perak, he was appointed as District Officer (D.O).
According to history expert, Professor Khoo Kay Khim, Raja Chulan was the first Malay to be appointed as a Malayan Civil Service (MCS) officer and also District Officer (D.O) in British Administration.
He then becomes a member of Perak Executive Council before retire in public services on 1911. Raja Chulan was well-known for his strong nature when it comes to the rights of the Malays when he is on duty and when he has retired from Federation of Federated Malay States Councils and Perak Executive Councils.
He was also the first Malay to be a part of FMS Federal Council. During his time as a member of the council, he urges British to increase the living standard of Malays and helping those who want to work as a government officer at that time.
During Mesyuarat Majlis Persekutuan in 1931, he emphasizes that government can reduce the cost by hiring Malays to work in the government instead of hiring officers from Europe.
He also says that Malays will spend their profits on local products compared to Europes who will spend most of their profits on international products.
He was fully aware of the lack of eligible Malays who can serve as government officers but he believes that after 50 years of British Occupation, there will be sufficient eligible Malays that can work in Jabatan Kerja Raya, Pejabat Pos and Keretapi.
In the same meeting, he suggests that British administration to start encourage Malays to indulge in medical and dentistry fields. He hopes that Malays can provide education scholarships can support this his initiative and also he asks the government to provide places for the Malay doctors and dentist after they have finished their studies.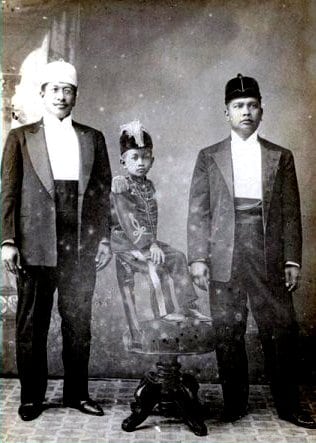 He also shows his strong nature in other issues during the British government in Malay states. He disagrees with government's action of imposing import taxes for petrol and gas oil because it is going to be a burden to lower class society.
British High Officer has once said that, there is no other Malays in nowadays era, who perform their task or job, for the country and people, better than Raja Sir Chulan.
He was granted the title of "Raja Di-Hilir Perak" by Late Sultan Iskandar on 1st December 1920 after British has taken back their restrictions on affairs of the succession of the throne, of Perak, to the descendants of Sultan Abdullah who was banished.
He is also royal family members, who are not the first rulers, which has been awarded the KBE medal by King George V in 1930. He, together with, Sultan Perak Almarhum Sultan Iskandar, Yamtuan Besar Negeri Sembilan Yamtuan Antah, and Datuk Abdullah Haji Dahan were responsible in the establishment of the first Malay Military Regiment in 1933.
In the discussion in 1931, he explains that the establishment of malay military regiment will be able to develop love and passion towards the country among malays. He then died on 10th April 1933 and was buried at Makam Diraja Al Ghufran, Bukit Chandan, Kuala Kangsar.