Rashid was born in Kampung Gunung Mesah, Gopeng on October 10th, 1917. Gunung Mesah is located by the side of main road between Gopeng and Ipoh. A Malay village here used to be filled with wooden houses but now partly bricks homes can be seen.

Rashid was born from a poor family in Kampung Gunung Mesah, Gopeng. He is the first child among 8 siblings. Rashid completed primary school until standard five in a Malay school but later on enrolled in an English course in a night school as well as learning through post.
At last, he gained enough skills and good command of English to work as a technician in British's tin mines in Batu Gajah and Tanjung Tualang, Perak.
Since childhood, he had always been attracted to stories of Malay commanders like Datuk Maharajalela who fought against British occupation in Perak. When he started working however, he shifted his focus more towards source of income to sustain his family's life in Gopeng.
In 1939 – when he was 22 years old- Rashid met Tu Lung Shan who was assigned to recruit new members for Malaya Communist Party (MCP) in Tanjung Tualang.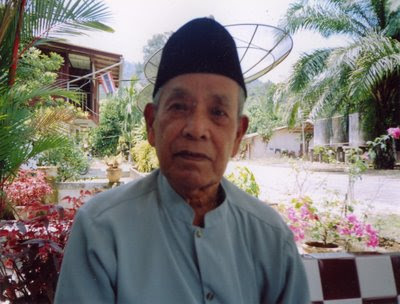 The group led by Tu Lung Shan was assigned by the party to organize activities around Tanjung Tualang. Tu Lung Shan was only 17 during that time. Second World War had already begun in Europe witnessing German attacking Poland.
Initially, Rashid joined Malaya Malay National Party (PKMM) which was later banned by British government on account that it was left winged and was totally against British.
When fighting for PKMM, Rashid had been detained several times by the British in different detaining centres ie Larkin, Taiping, Morib and Tanjung Beruas, Melaka.
He led hunger strike in one of those centres with Pak Sako. As detainees, they were allowed to work outside the centres and were rewarded with 75 cents salary per day.
Rashid joined Malaya Communist Party (MCP) in 1941 just before Japanese occupation in Malaya, and was appointed as one of the committee members side by side with Haji Mohamad (Pak Sako), Ahmad Boestamam and Abdullah C.D in Perak.
MCP was established on April 30th, 1930. On December 18th, 1941 MCP sealed a treaty with British in Singapore for 'barisan bersatu' formation to block Japan's movement towards southern Peninsular and to train MCP leaders as well as members in a special operation against the enemy.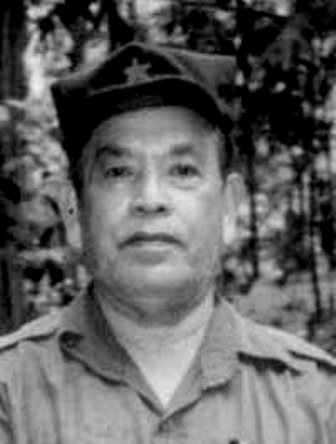 According to historical records from the British and MCP, as soon as the agreement was made, a total number of 165 communist soldiers including Tu Lung Shan were seen to undergo training in Sekolah Latihan Khas (STS101) in Singapore. This went on until Singapore was invaded on February 5th, 1942.
Despite his support towards anti-Japanese guerrilla, Rashid only functions as a spy and had been an underground worker who was not directly involved with armed combats.
Rashid chose MCP as his new 'battleground'. After being hunted down by Malaysian authorities, Rashid and his group flee into the woods near the border between Malaysia and Thailand.
He was married to a Chinese girl there who was also an MCP member. His wife is now named Latifah. Rashid received first hand order from Chin Peng who gave his trust for Rashid to lead MCP 10th Regimen in Bentong, Pahang.
Rashid Maidin stayed in a village named Perkampungan Malaysia in the south border of Thailand. There were 62 houses in total which occupied around 200 people.
Malaysian Malay had three houses while the rest were Thailand citizens'. It was a double storey house which was renovated from an original house which consisted of only one room.
Dokong, Rambutans and other local fruit trees filled every corner of the land – a sight similar to those back in the villages in Malaysia. Rashid taught the children about Quran recitation. According to Pak Sako, the former's knowledge on religion was strong and deep.
Managed by the government of Malaysia, Rashid Maidin went to Mecca to perform Haj (pilgrimage) on 1999. During this time, both his troops, Tuan Haji Ahmad Boestamam and Tuan Haji Ishak Haji Mohamad had passed away.
He was still well built and was always in all-white garments with a kopiah. His looked so young as though he was only in his 50s. On September 1st, 2006 at 9am Tuan Haji Rashid took his last breath in Sisakoin, Narathiwat, south Thailand in his daughter's home.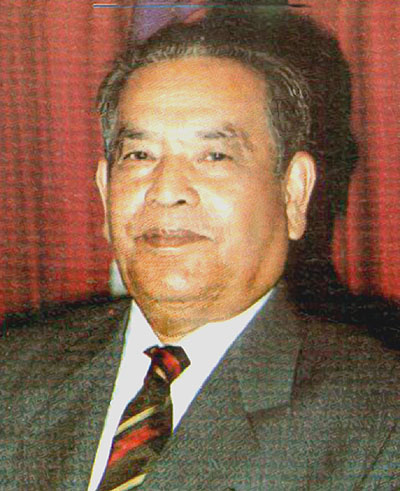 He passed away of old age at 89 years old. Funeral was done after the Friday prayers. Previously, it was said that Rashid had the ability to disappear whenever the authority went after him.
He often visited his younger sibling in Kampung Sungai Itik, Simpang Pulai, Perak. The house was made of wood with tall pillars. The military surrounded the house but failed to find Rashid who were there.