Many burger dealers out there are selling burgers using Ramly brand products. But most of them do not know how the owner of this famous Ramly Burger looks like.

There was once when, Ramly Bin Mokni, owner of Ramly Burger, bought a burger with a street vendor who was selling Ramly Burger brand but the latter did not recognize nor acknowledge the former. He is that humble in person.
Ramly Burger was founded in 1984 and is owned by Dato' Haji Ramly Bin Mokni and Datin Hajjah Shala Siah Binti Abdul Manap from an original idea with pure desire to produce halal, clean and high quality products.
Ramly Bin Mokni is a business figure from Tanjung Piandang, Perak. For the record of loyal readers of orangperak.com, he is the 8th child of 16 siblings. He grew up in Sekinchan, Selangor up to his adulthood and then moved to Kuala Lumpur to find employment opportunities.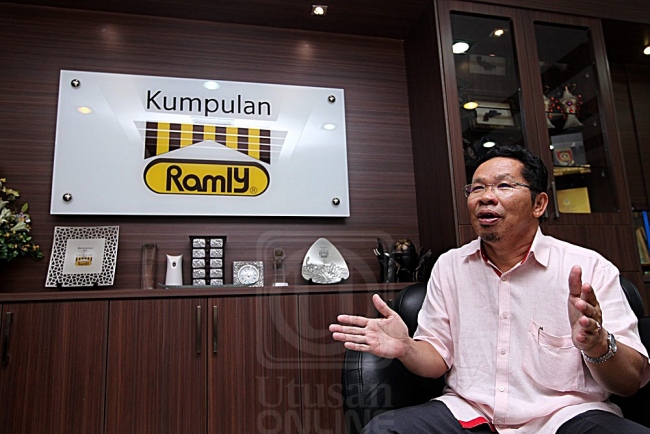 Mention 'burger' and definitely the name of a familiar brand 'Ramly' will play in mind. Yes, on average we all grew up knowing Ramly Burger and it is accepted by all walks of society in Malaysia regardless of religion, race and rank.
Ramly Burger brand is a pride of all Malaysians. This is due to the fact that it is synonymous with Malaysians acceptance which links Western food with Ramly especially when it comes to burgers.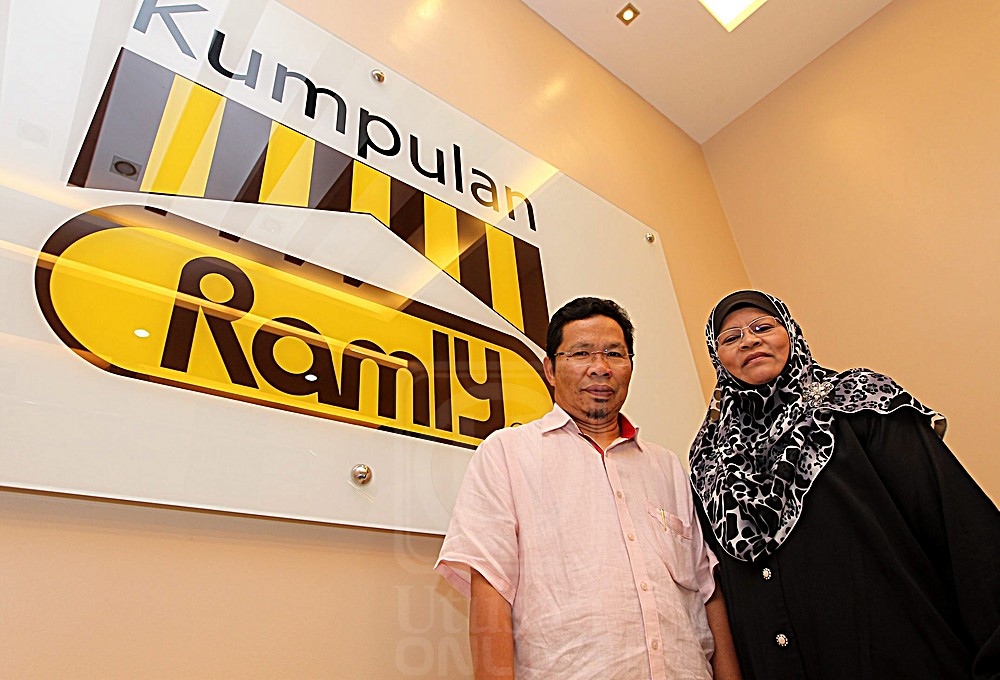 The story began in 1978 during which the country was havoc by halal and haram issue concerning the meat of a burger. So, Ramly Bin Mokni as a meat cutter took this opportunity to create his own way and sell the burger meat from home along with the help of his wife, Shala Siah Binti Abdul Manap.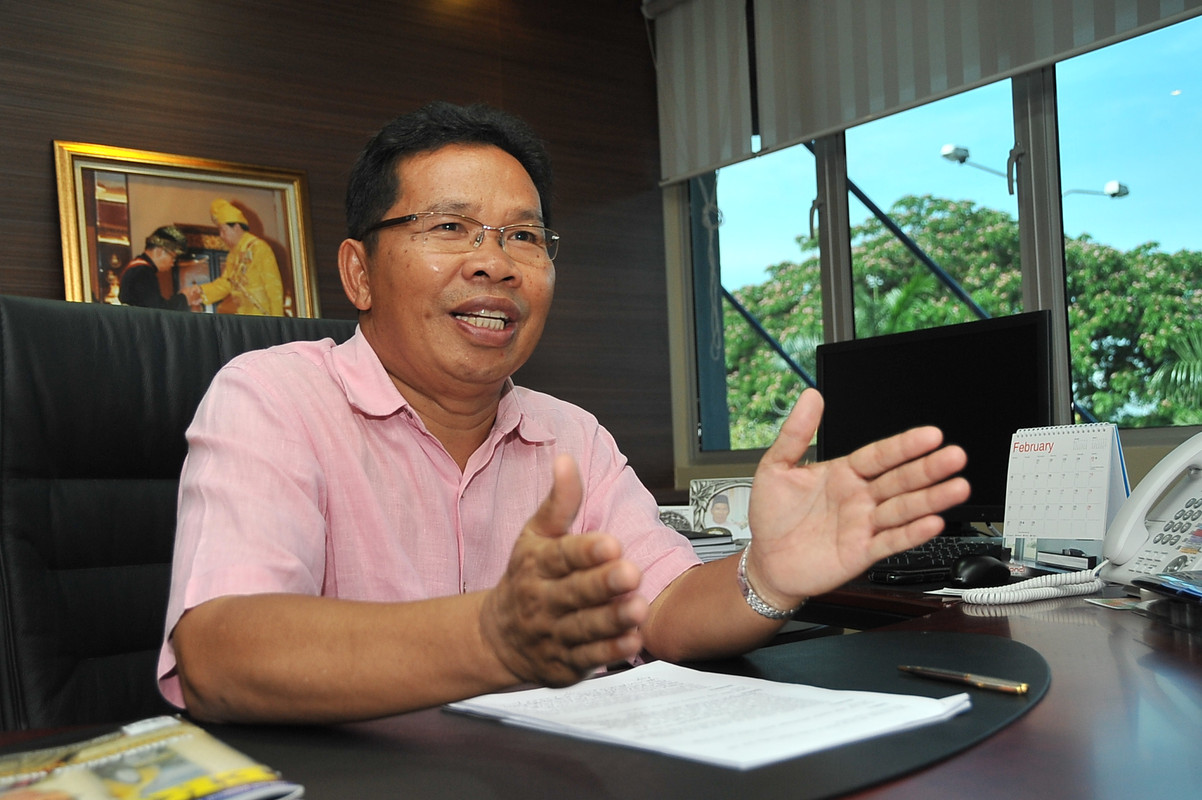 With a capital of RM2,000 at that time, this couple made their own burgers manually without the help of any machine and used only knives in their home at a flat of Jalan Haji Hussein, Kampung Baru.
Initially, their business was not well accepted as Malaysians were not in favour of burgers during that time. However, thanks to their patience and consistency, they continue the business and open a burger stall near Chow Kit.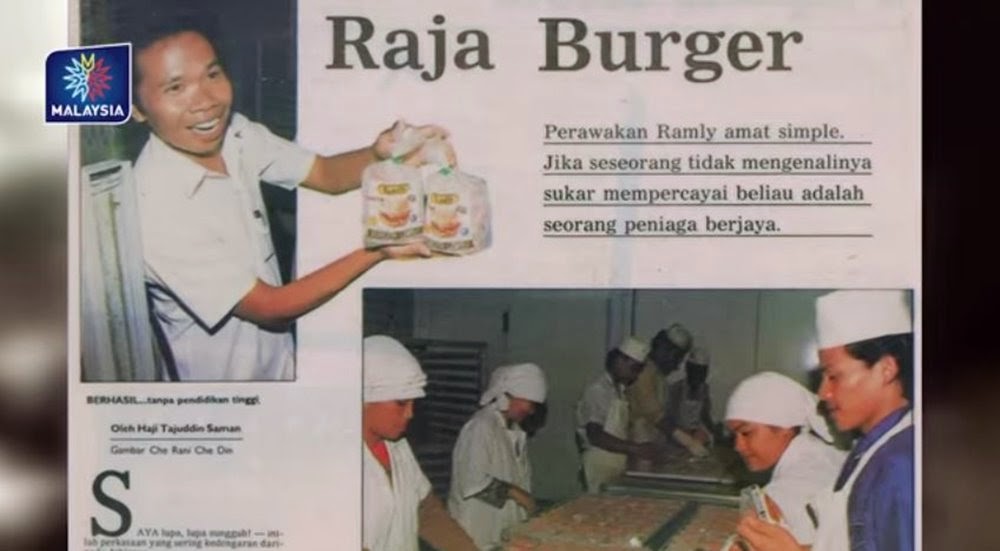 Since then, the demand for Ramly Burger's meat has been growing day by day. Starting with 200 pieces of meat per day, they later received booking up to 3,000 pieces per day.
In 1980, they set up a company and only four years later, had they successfully opened a factory in Bandar Tun Razak, producing about 10,000 pieces of meats in 1 day.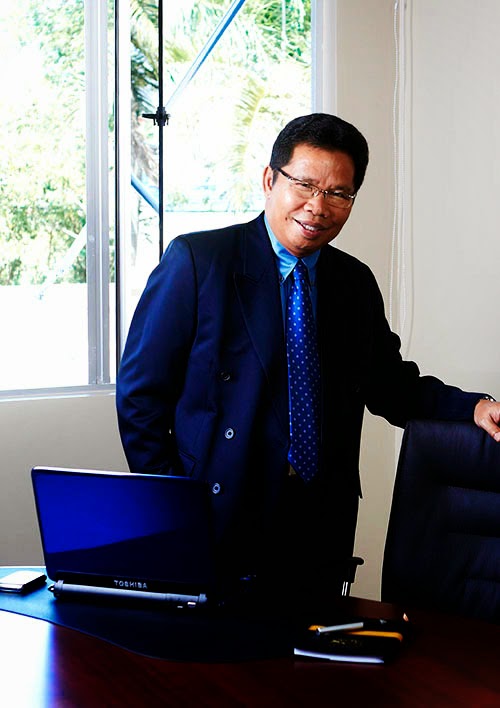 Ramly Burger's biggest challenge during its first development was when Majlis Amanah Rakyat (MARA) rejected their loan application on the ground that Malaysians would not eat burgers, but later Bank Pembangunan approved their application.
Video credited to malaysia.my
Today, Ramly Burger's annual sales reach RM1 billion and the meat used per day approaches 1.5 tons to produce a wide range of Ramly brand products. Today, Ramly brand does not only produce burgers, but also sausages, nuggets, meatballs, minced meat, chili sauce and many more.