Mention the name Tamar Jalis and you'll see how it's a must for those who are interested in reading horror stories to know him! Tamar Jalis is the pen name for the famous horror genre book writer in Malaysia.

He is best known for his writing in the series Speaking With the Jin. Tamar Jalis, 77 years old, is from Beruas, Perak and has now retired from writing.
Formerly, he was the author of a popular magazine in Malaysia. Now, he is said to be living in Kota Damansara.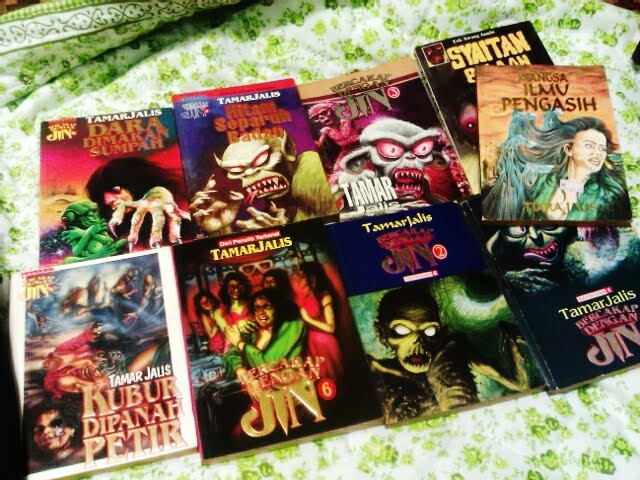 'Speaking With the Jin' novel series were published in Variasari magazine from April 1981 to January 2005. For your information, this is the longest series of horror novels in Malaysia, Southeast Asia and internationally.
In 1980, Variasari magazine has printed up to 120,000 copies per month surpassing over Mastika magazine published by Utusan Melayu. He produced this novel from April 1985 to January 2005 which was for 23 years 6 months.
The study by Prof. Dr. Adnan Nawang estimated that the novel has printed over a million copies, but unfortunately it has been widely pirated. Speaking With the Jin reached 63 series and yet there are still some volumes, 222 to 284, which has not yet been booked from the magazine.
For your knowledge, Speaking With the Jin series reveals ghost stories, jinns and the creatures in the Malay community's life. It features socio-culture, psychology, philosophy, tips, traditional medicine, mysticism, religion, literary arts, esoteric, local history, geography, hunting, adventures in Malaya and Sumatra (Jambi, Kerinchi, Bangkahulu and Aceh) and the ability to defeat ghosts.
This novel is unique as he describes either true or half true stories experienced by the author himself. Tamar Jalis once mentioned about his grandfather's greatness, Kulup Muhamad Diah @ Long Mat Piah.
It is said that the author wrote this novel in favor of his friend's request, Datuk Mustafa Ton who was the publisher / writer of Variasari magazine.
Variasari office is located in Jalan Raja Alang, Kuala Lumpur. Mustafa Ton appointed Ahmad Mahmud as the Chair Author of Variapop Group and thus as a way to improve sales, the novel was initially set as a trial but proven to be successful.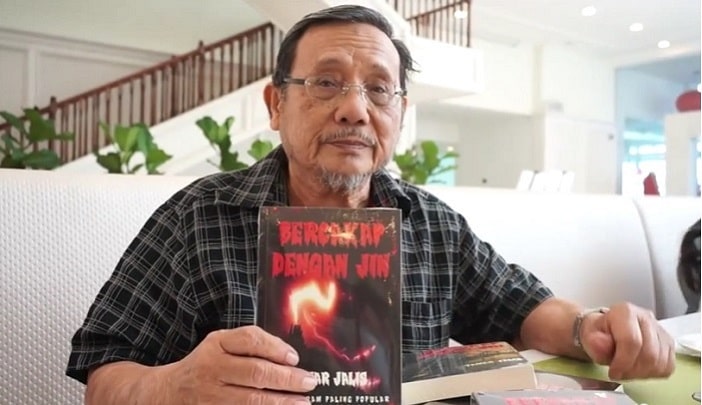 Tamar Jalis's actual name is Ahmad Mahmud or Ahmad @ Mohd. Radzi Mahmud. He was born on September 13th, 1940 in Kampung Batu 36, Jalan Sitiawan, Beruas, Perak. He attended Sekolah Rendah Teknik, Ipoh in the field of carpentry and building.
He then became a Junior Technician in a government sector for three months in 1959 and subsequently became a KTMB railway worker for five days. In the early 1960s, Ahmad Mahmud proceeds into being a manual laborer in the development of electrical power plant in Cameron Highland.
When he migrated to Kuala Lumpur, he had shifted direction to the field of writing and was appointed editor of the Watan Daily newspaper from 1977 to 1979.
Later on, he was named as editor of the magazine published by Adabi Publishing like Widya, Aktual and Rintis in 1980. In 1981, Ahmad Mahmud was installed as Vice Chairwriter Variapop Group Sdn Bhd which publishes Variapop, Variasari and Famili magazines.