This is the clinic which has been the talk of the town as citizens swarm in just to have their skin diseases treated. It is always filled with patients every single day. Among those who visited, a large number have many skin diseases. Near or far, they come from different locations disregard of the distance.

In the social media, it went viral multiple times in the past for its effectivess in resolving its patients' skin conditions. Thus, those who had received treatment from here are most likely to recommend it to anyone who requires any sort of treatment for any skin diseases.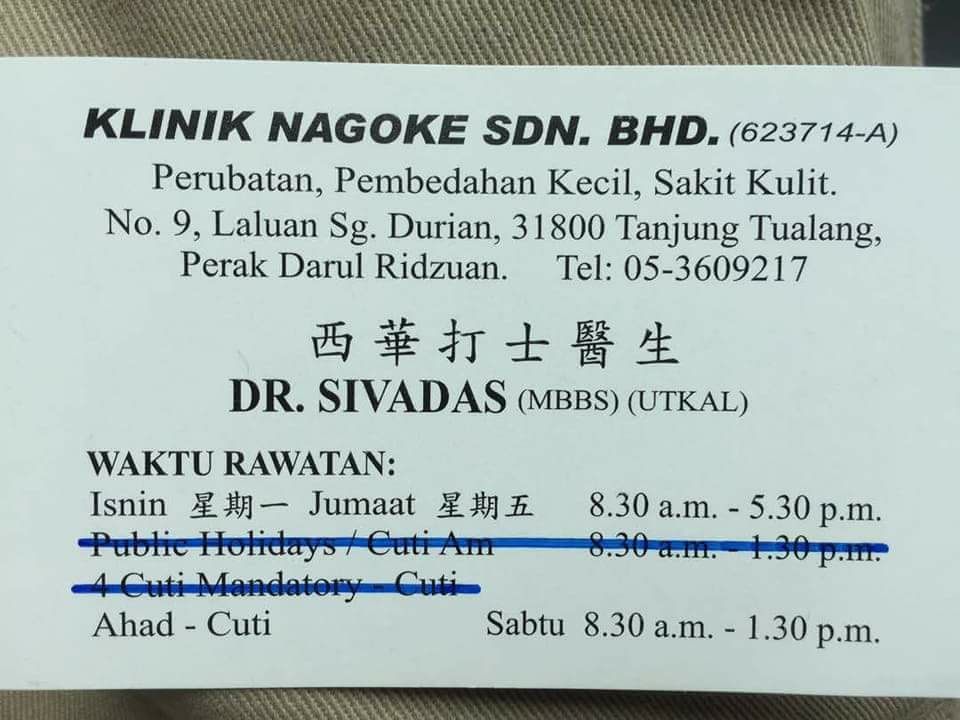 For your information – the loyal readers of orangperak.com- Klinik Nagoke is located in Tanjung Tualang (GPS 4.326833, 101.055248 ) addressed No. 9, Laluan Sungai Durian, Tanjung Tualang, 31800 Tanjung Tualang, Perak. This most popular dermatology clinic in Perak is open for service as detailed below:
Monday – Friday : 8.30 am until 5.30 pm
Saturday : 8.30 am until 1.30 pm
Sunday : Closed
Tel : 05 – 360 9217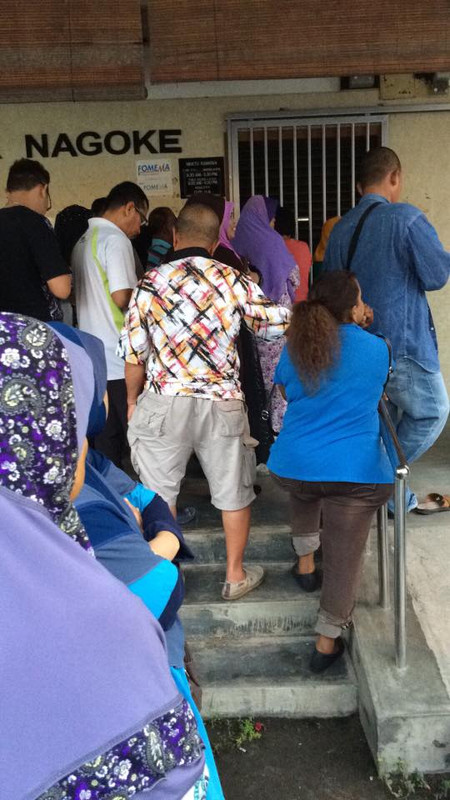 Patients queuing up before the clinic opens
Klinik Nagoke is also known as "Klinik Legend" (Legendary Clinic) amongst the youngsters as this clinic has been in operation at the same location since their grandparents' era. If you plan to be treated here and you're living in quite a distance, it is advisable that you contact the given number beforehand to ascertain the doctor's availability. Sometimes, the doctor might have family matter or other unavoidable matters to attend to, which would require him to be away for two to three days. You are thus encouraged to call before coming.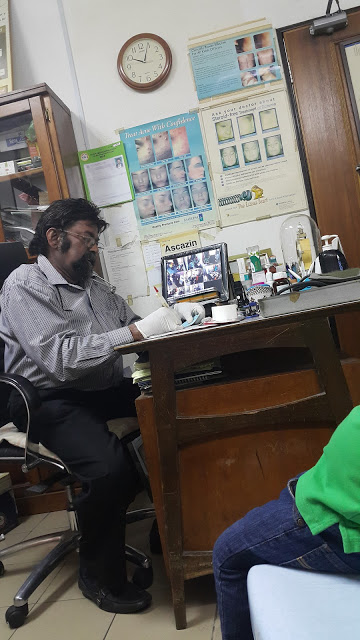 The locals aren't the only one; Klinik Nagoke is flooded with patients from Pahang, Johor and other states across Peninsular Malaysia only to seek dermatological advice and most of them are satisfied with the medication and treatment given by the doctor. Despite far, the urge to restore their skin as it was before become the main driving factor for them to seek treatment here.
condition inside the clinic, credit to Sarah サラリリ
As it is always full starting from its opening hours until its closing time, you are advised to arrive and line up in front of the premise as early as 7.00 am, before it opens (at 8.30 am) so that you'll be the first patient to register.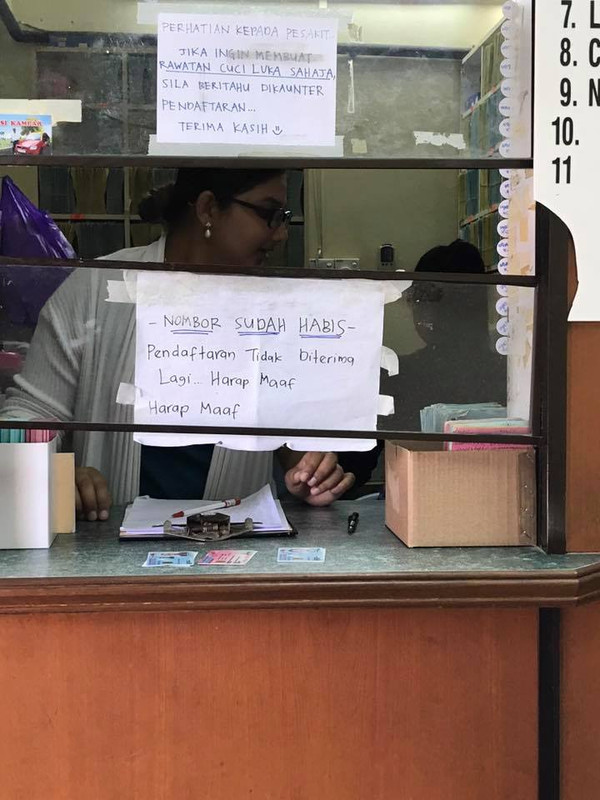 If you are late, the chance of your queue number being called would be very low even until the afternoon. What's worse, you might end up having to come back another day as the queue numbers have all been taken by the patients who come in earlier!