If you were go to Lumut, remember to look at the left side of the road which you can see an apartment on top of the hill somewhere around the road. You will obviously see a wooden house on an old land that was left abandoned. Up until today, there is still no official report regarding the house and why it is not demolished, however locals informed that the house is haunted and is hard to be demolished as there is something paranormal happening.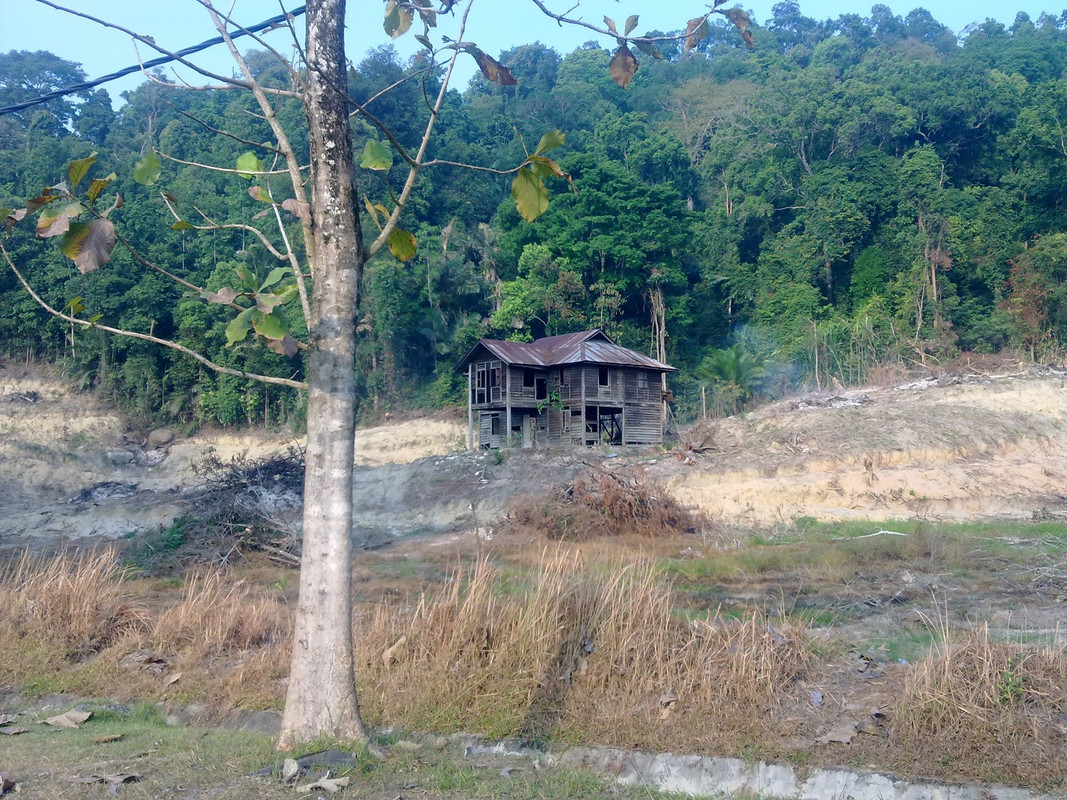 The existence of this abandoned old house was unknown due to the thick forest surrounding it. The forest was then discovered by developer for the purpose of development. As the area was cleared, a creepy old house were to be seen. The owner remains unknown.
The area then became so roomy after it has been cleared and the house is remained at its position due to the paranormal activity in the house that makes the process of demolition becomes hard. The backhoe engine which was scheduled to bring the house down was said to automatically turned off though it's in a good condition. There was also a statement which an entity of female vampire was seen at the house compound.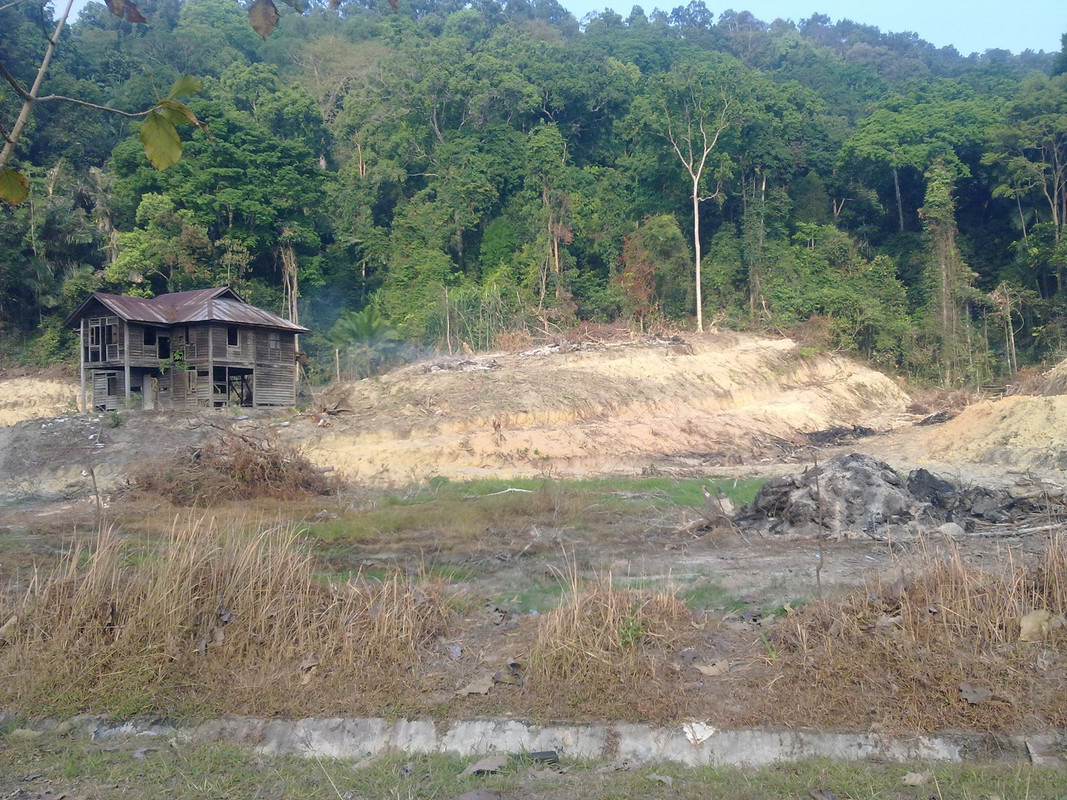 Palm oil trees are planted at the area and the house is still remained at its position up until today. However, the story of the haunted house remained a mystery since it was left for too long. Let us remember that satan is an enemy. The world is just a war field for humans upon Allah's promise towards the satan. Is there any reader here who are living around that area? Do comment and share your experience that you've heard.