What's known is, satay originates from Jawa, Indonesia and now is vary popular in south east asia countries like Malaysia, Philippines and Thailand.

Sate Bota or Mustafa Sate Bota are names that are familiar to the people of Central Perak owing to its maintained deliciousness since over 30 years backand the cheapest in the market.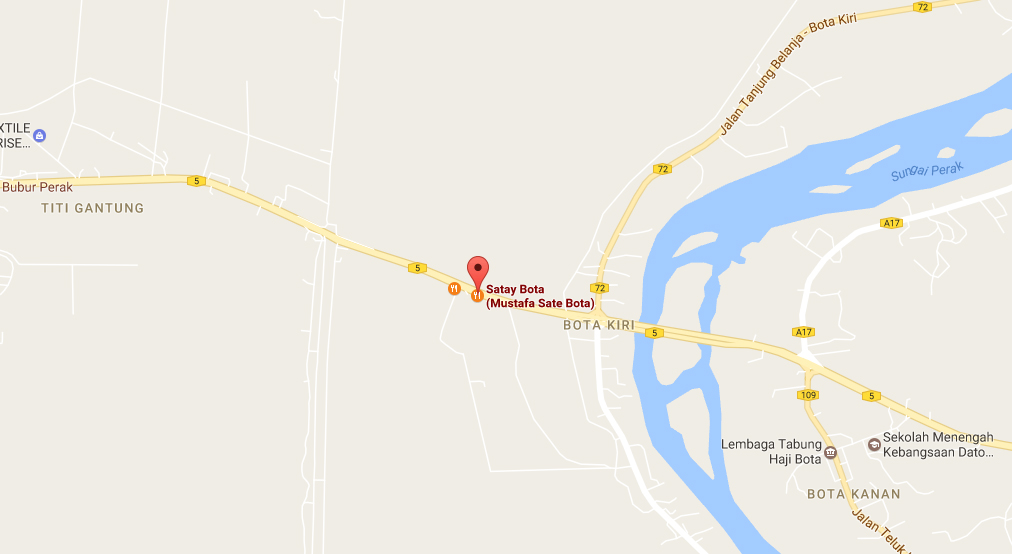 Mustafa Sate Bota is recognized for its cheap price since its inception. Until today, customers swarmed the stall to buy sate from them.
Every time you go in front of the shop which is located near to Titi Gantung Bota, you can never miss seeing so many people standing in long queues to buy this satay, which is the craze of Bota.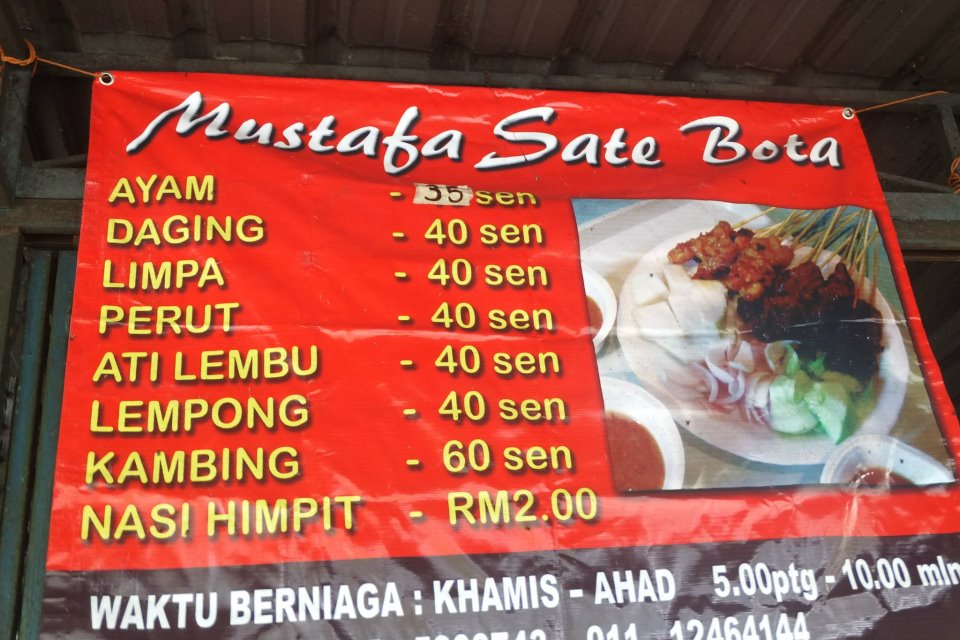 The stall is never empty and is always full of customers, be it new or regular local customers. If you're on your way to Bota or passing through this road, be sure to buy and try Sate Bota.
This location has always been a stopover for those traveling on the road from Ipoh to Manjung.