The state of Perak is definitely a place where many famous individuals were born regardless of in Malaysia or around the world, in terms of politic, economic and more.

In this article, orangperak.com will be sharing a story of a great princess from Perak who is also a daughter to Paduka Seri Sultan Perak Sultan Idris Shah 2 in being of Permaisuri Johor..
She is no other but Duli Yang Maha Mulia Permaisuri Tuanku Raja Zarith Sofiah binti Almarhum Sultan Idris Iskandar Al-Mutawakkil Alallahi Shah II Afifullah.
Tuanku Raja Zarith Sofia who was born on August 14th 1959 at Hospital Batu Gajah, Perak is actually a Permaisuri of Johor Darul Takzim and a wife to Duli Yang Maha Mulia Sultan Ibrahim Ismail, the fifth Sultan Johor.
She didn't use the title Sultanah Johor, however she used a title that was used in the history of Johor Royalty for the first time which is "Permaisuri Johor" during the devotion of Sultan Ibrahim Ismail on March 23rd 2015.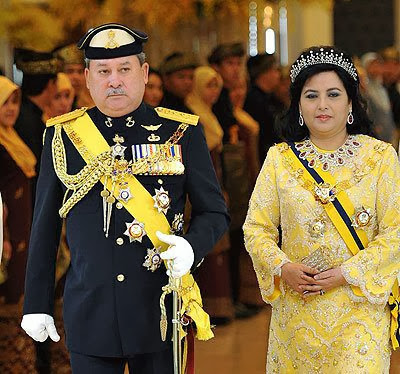 She is the second princess of the 33rd Sultan Perak Sultan Idris Shah Ibni Almarhum Sultan Iskandar Shah Kadasallah dan Raja Perempuan Perak Raja Perempuan Muzwin Binti Almarhum Raja Ariff Shah.
Obtained her early education at Sekolah Rendah Jenis Kebangsaan Datin Khadijah located in Kuala Kangsar up until Standard 6 in the year 1971, Permaisuri Johor pursued her secondary education at Sekolah Raja Perempuan Kelsom Kuala Kangsar.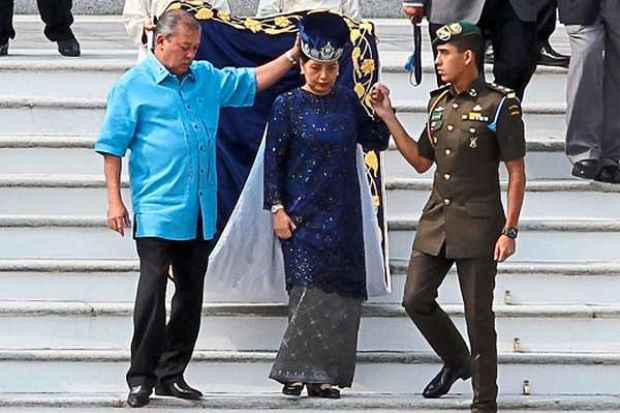 She was in her secondary education for only a few months because she was sent to England to be a student at Chaltenham Ladies College up until form 6 on September 1972.
As she had finished with her education, she pursued her study in Davies's College in 1977. Afterwards, she was accepted into Somerville College at Oxford University after she passed the Oxford Entrance Examination.
In June 1983, at the age of 24, she graduated at Oxford University and gained a Degree in Bachelor of Arts in Chinese Studies. She then continued her Master and obtained Master of Arts in 1986.
She then got married with Sultan Johor Sultan Ibrahim Ibni Almarhum Sultan Iskandar who was Tunku Mahkota Johor at the moment. The wedding ceremony was held on September 22nd 1982 at the age of 23.
The marriage of Sultan Johor's prince and Sultan Perak's princess has led to 6 children consisting of 5 princes and a single princess. The firstborn named Tunku Ismail is now entitled Tunku Mahkota Johor.
The other children of the hers are Tunku Aminah, Tunku Idris, Tunku Abdul Jalil, Tunku Badul Rahman and Tunku Abu Bakar. Throughout the marriage, she was given the title Yang Amat Mulia Isteri Tunku Mahkota Johor Raja Zarith Sofiah.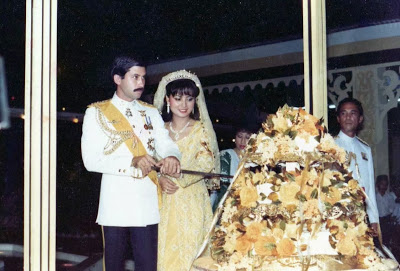 After the death of Almarhum Sultan Iskandar Ibni Almarhum Sultan Ismail on January 2010, Tuanku Zarith Sofiah's husband was proclaimed as the 25th Sultan Johor with the title DYMM Sultan Ibrahim Ibni Almarhum Sultan Iskandar.
Tuanku Zarith Sofiah on the other hand was given the tile DYMM Isteri Sultan Johor Tuanku Zarith Sofiah Idris. She was not given the title Sultanah Johor as usually given to Sultan Johor's wife.
The Majesty then was entitled as Permaisuri Johor by Sultan Ibrahim.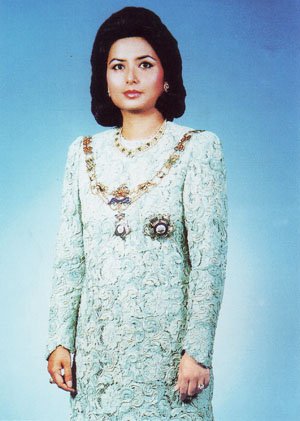 Tuanku Zarith Sofiah is a bright princess and inherits the artistic talent from her late father, Sultan Idris Shah. Almarhum Sultan Idris was a very good writer that he had written a few song lyrics including "Cempaka Sari" by Allahyarham Tan Sri S.M. Salim, "Kalau Rindu" by Allahyarham Toh Puan Setia Dato' Rafeah Buang and more.
Tuanku Zarith Sofiah empowered drawing talent better and for the record, her drawing once was selected to be a decoration for a souvenir book during Pesta Lukisan Kanak-Kanak.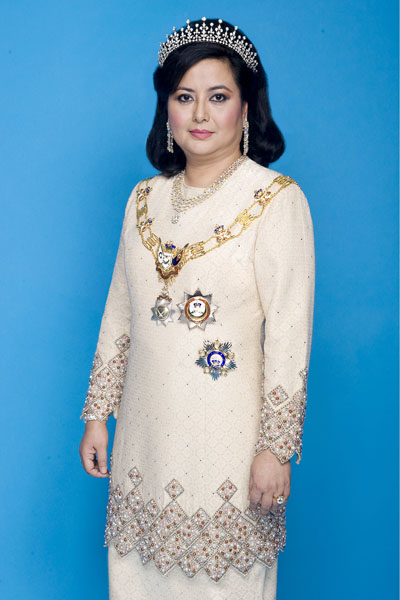 As a princess who is very close to people's heart, she is very active in stuff regarding the welfare of both Perak and Johor, and also the nation.
She holds numerous positions and some of them are Patron of Persatuan Kanak kanak Snastik Johor Malaysia, Malaysian English Language Teaching Association (MELTA) and the Chairman of Malaysian Red Crescent.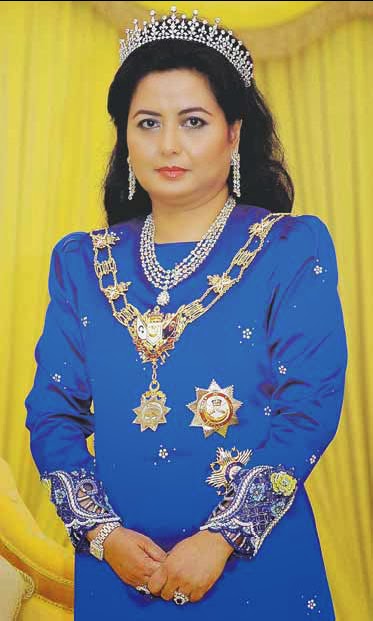 On November 28th 2012, she launched Yayasan Raja Zarith Sofiah Negeri Johor. This foundation was founded to collect fund to hold education programmes and to spread methods of learning in Islamic way.
Tuanku Zarith Sofiah is definitely a woman with firm soul and very ambitious to see Malaysia in a better state of condition. .
She has involved in organising forums and worked together with experts from overseas to discuss about nation's direction in education.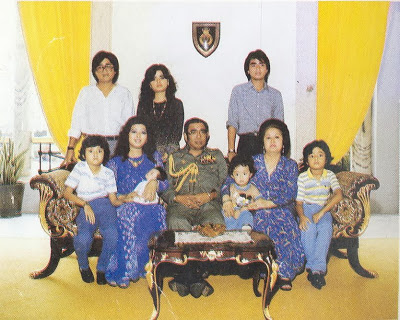 She is also the Chancellor of Universiti Teknologi Malaysia (UTM) replacing her mother-in-law YAM Tunku Puan Zanariah. Besides that, she is also a Fellow of Language Studies and Linguistic Faculty of Universiti Kebangsaan Malaysia (UKM).
She is also a Patron of Oxford University Royalty Club in Malaysia. Not only in the field of education, she is also active in writing field.
Her masterpiece include children's tale and articles in The Star newspaper at section "Mind Matters".