A traditional village in Selama, Perak is well known for the beauty of its nature that is still preserved to this day. The village is located in the Mukim of Ijok, Selama and the name of the village is Kampung Bagan Baharu.

This village is one of the main choices of residents to be used as settlements in Selama and is perfect for those who wanted silence from the busy city area.
According to residents around the area, the name Bagan Baharu (New Chart) existed and was given to this area as it was a new settlement.
This is because in the past, most residents lived in Kampung Bagan Kenua and they began to move to a new, safer area from the ​​communist after the country gained independence in 1957.
What's interesting on the outskirts of Kampung Bagan Baharu is that there is a giant-sized lake. It is said to have existed in 1936 since the British colonial era.
To inform you the loyalist of orangperak.com, this giant well is used by British colonizers as a place to store water and became a source of water for the paddy crops in that area.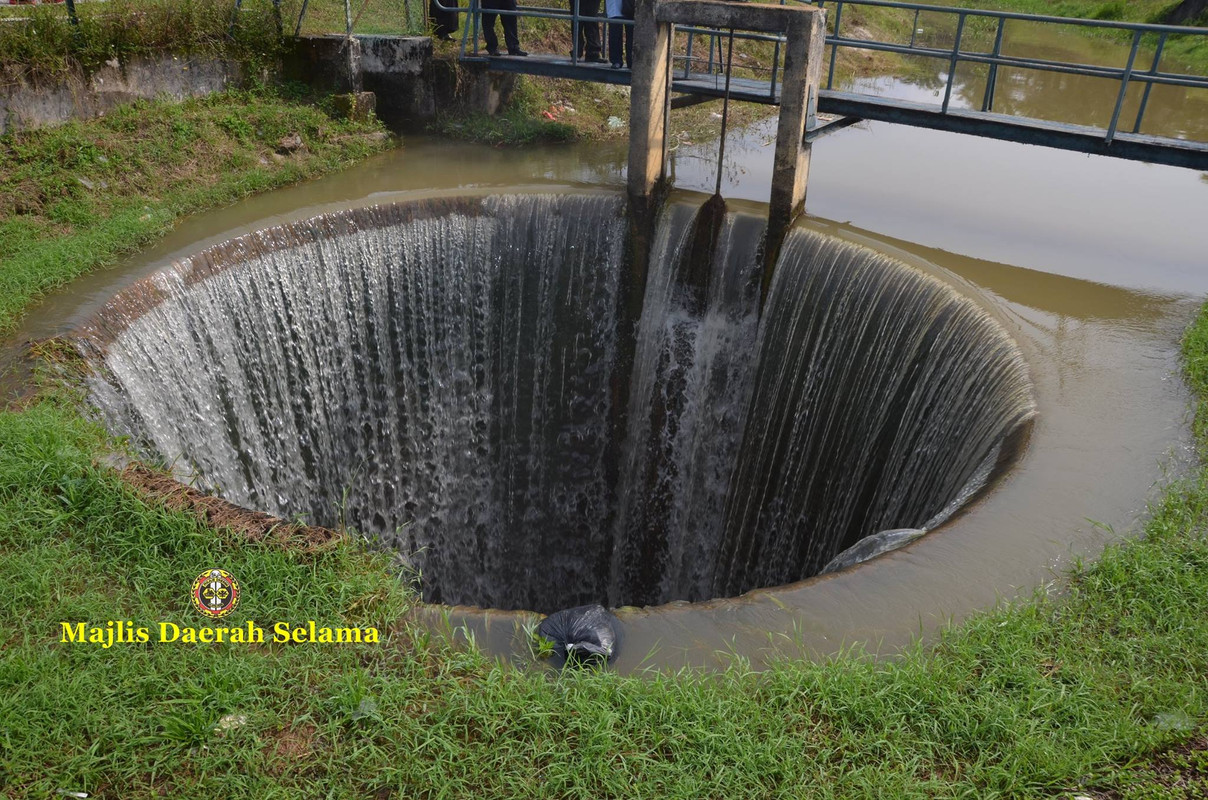 the giant well, image credit to Selama District Council
This giant well of British technology remains is also said to have other functions such as being a 'presenter' using natural methods. For ease of understanding, in other words, the British used this giant well to collect the tin ore which was yielded and pushed via river stream and finally collected in the giant well.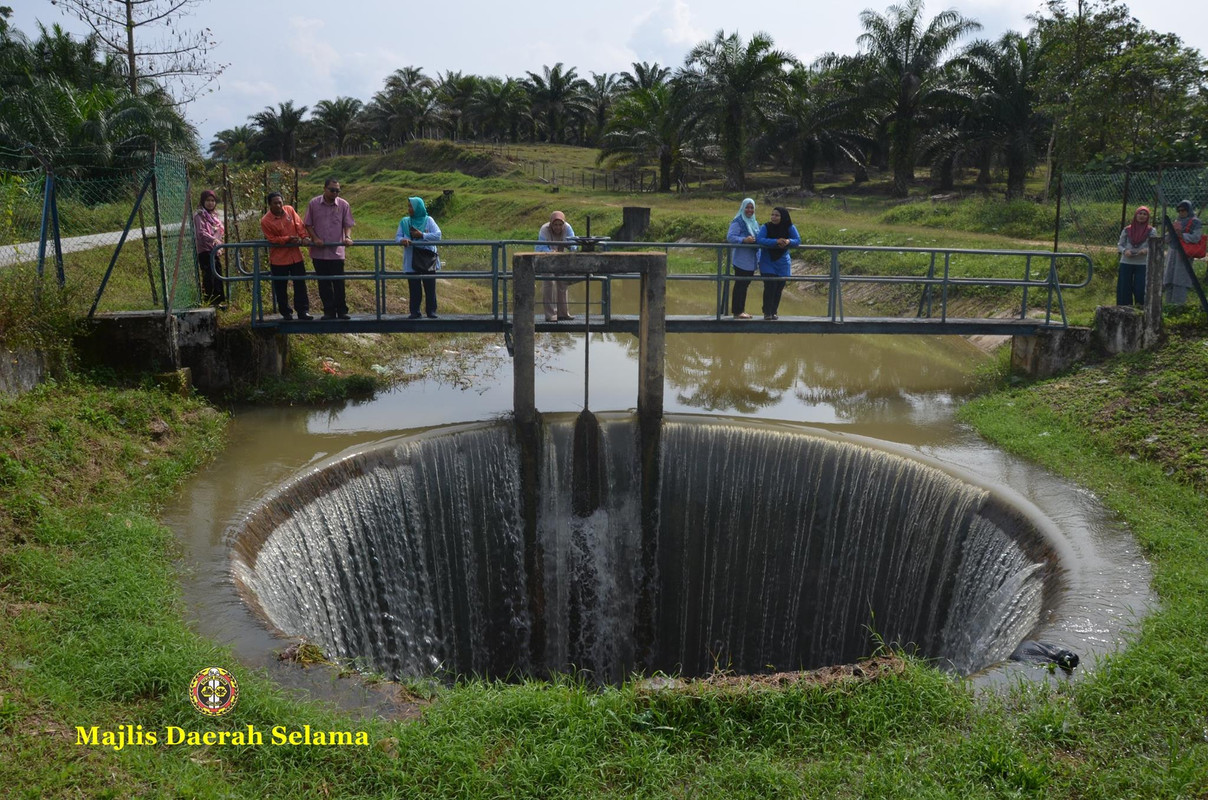 Giant wells and image credit to Selama District Council
Some interesting facts to be shared with you the loyalist of orangperak.com about this giant well; the depth of this giant well is 100 feet deep.
The water flowing from the river into the giant well goes through underground drainage which then penetrates into the river (above the river) again and meets at Sungai Ijok before flowing to Bukit Merah Lake.
With regard to the 'river above the river' as mentioned in the above paragraph, it is concerned with the water channel diverted from Sungai Ijok and across Sungai Redang Panjang which flows beneath the river bridge. The bridge was also built in 1936 to facilitating the locals to traverse the canal.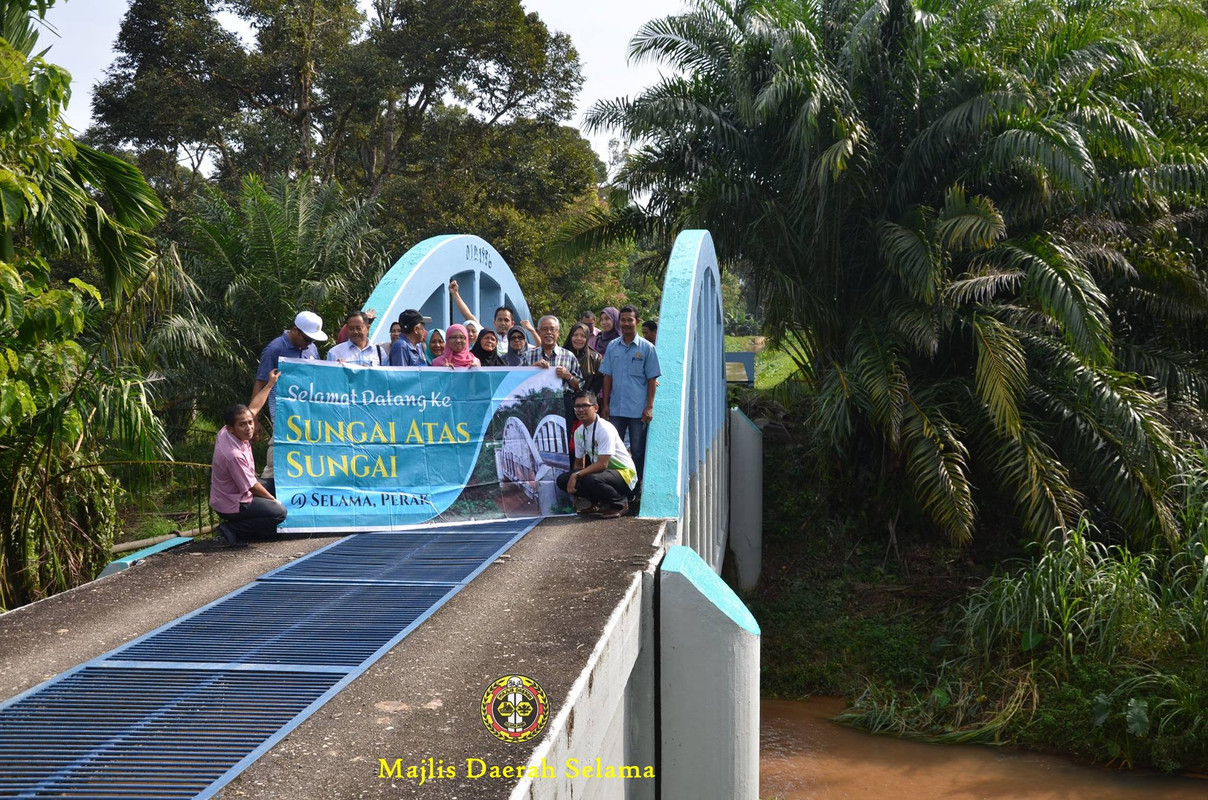 Sungai Atas Sungai (river above the river) and image credit to Selama District Council
The construction of this giant well is of some benefit to the villagers today. The water that flows into this giant well is very rapid and you are advised to be careful during your visit there.
What attracts visitors about the giant well is that, if the sun and water flow are parallel a light refraction will be created and a small rainbow will be formed on the surface of the giant well water.

referred and rewritten by storytelling from the above sources