Perak Darul Ridzuan is a peaceful and prosperous state with a righteous Sultan and a Queen since time memorial. In conjunction with Tuanku Zara Salim's birthday- who is the Raja Permaisuri Perak (Queen) –orangperak.com would like to reveal Her Majesty's amazing personality.

Tuanku Zara Salim was born on March 22nd, 1973 in Ipoh Perak and is the Queen of Paduka Seri Sultan Perak Sultan Nazrin Shah. Tuanku Zara was bestowed with the title 'Raja Permaisuri Perak' by the Sultan of Perak on June 20th, 2014.
She is the youngest of four siblings and is the daughter of a famous lawyer in Perak and Kuala Lumpur, Datuk Salim Davidson and his wife Datin Sharifah Azaliah Syed Omar Shahabudin. Tuanku Zara is the greatgranddaughter of the 24th Sultan of Kedah, the Late Sultan Abdul Hamid Halim Shah, who was the father of the first Prime Minister of Malaysia, Tunku Abdul Rahman Putra Al-Haj.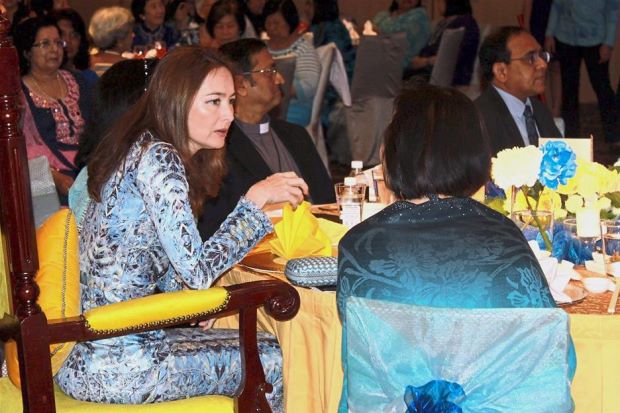 Tuanku Zara has deep interest in foreign language, received early education in SMK Convent Ipoh and was always the school representative for squash and tennis from 1988 until 1990. She had also represented Perak in swimming competition between 1981 and 1987.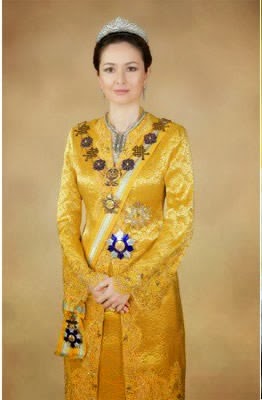 After completing A-Levels from Prime College in 1992, she flew to United Kingdom to further her studies in Chemical Engineering at Nottingham University and finished with first class degree in July 1995. She also received an award of excellence for her final year project. Her father in law, Sultan Azlan Shah, studied in the same university and received Law Degree on 1953 before starting his carrier in Majlis Peguam Inggeris in 1954.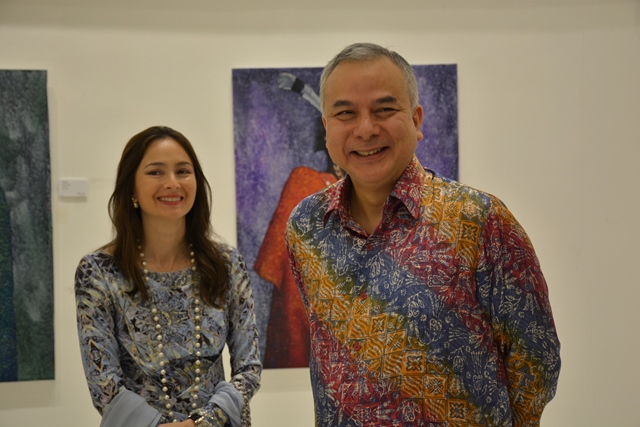 Tuanku Zara and Sultan Nazrin Shah had known each other back in mid-90. After returning from Britain in 1995, Tuanku Zara served the nation's petroleum company, Petronas, in Petronas Corporate Strategic department since December 1995 for six years. She was part of the team responsible in the success of developing an integrated petrochemical complex Petronas in Kerteh and Kuantan which was also participated by foreign petroleum companies like BP, BASF, Dow Chemical and Mitsubushi.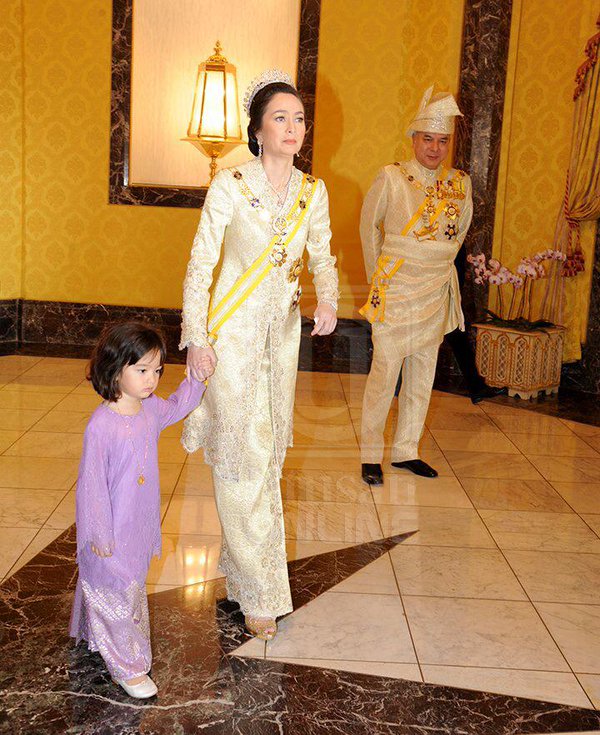 Tuanku Zara was once the Project Analyser in Petronas Petrochemical Business Unit and was part of the founding team who developed Petronas brand which is currently one of the components in Petronas rebranding strategi globally. Between February 1999 and October 2000, Her Majesty became the Product Manager of Syarikat Petlin (Malaysia) Sdn Bhd, which is a company resulted from cooperation between Petronas, Syarikat DSM from Dutch and Sasol from South Africa. In 2005, Tuanku Zara was appointed as the Managing Director of Forthware Consulting Sdn Bhd, a hydrocarbon consulting company.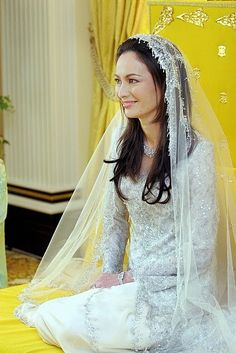 She was married to His Royal Highness Sultan Nazrin Muizzuddin Shah on May 17th, 2007 in Istana Iskandariah, Bukit Chandan, Kuala Kangsar. The next day, she was bestowed with the title Raja Puan Besar Perak and later the title Raja Permaisuri Perak on June 20th, 2014. This royal couple was blessed with a prince named Raja Azlan Muzzaffar Shah. Their second child who was born on August 2nd, 2011 is a princess named Raja Nazira Safya. Their eldest son, Yang Amat Mulia Raja Azlan Muzzaffar Shah Ibni Sultan Nazrin Muizzuddin Shah was bestowed with the title Raja Kechil Besar Perak Darul Ridzuan on June 20th, 2014.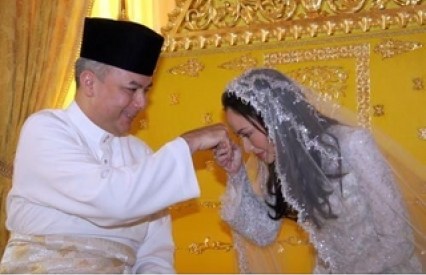 On July 9th, 2007, a hybrid purple orchid was named 'Dendrobium Tuanku Zara Salim' in conjunction with her visit to the 7th National Orchid Festival. On January 1st, 2012 she was appointed as the Chancellor of Universiti Pendidikan Sultan Idris. She was also the patron of Persatuan Kesihatan Keluarga Perak, Convent Girls Alumni (COGA) and Girl's Scout Perak.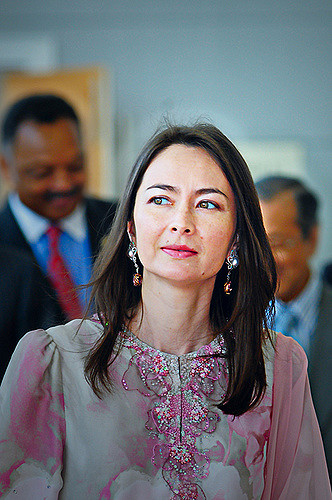 Heartiest praise and congratulations to Tuanku. May Her Royal Highness be blessed with great health by the side of Paduka Seri Sultan Perak to manage and bring Perak towards excellence. Daulat Tuanku! Dirgahayu Tuanku!