As we all know, Sungai Perak extends along 400 km and flows from Hulu Perak to Beting Beras Basah in Bagan Datoh heading to Malacca Strait. Sungai Perak is also the pride of Perak state and it is the second longest river in Peninsula Malaysia after Sungai Pahang.

For your information, Perak state was named after the colour of Sungai Perak which once resembled silver colour. Apparently, it is quite easy to find the source of a river in these modern days.
The key is to use google map. According to google map search, we can see that Sungai Perak ends in Bagan Datoh. You can see roughly how Sungai Perak starts from a forest reserve in Royal Belum.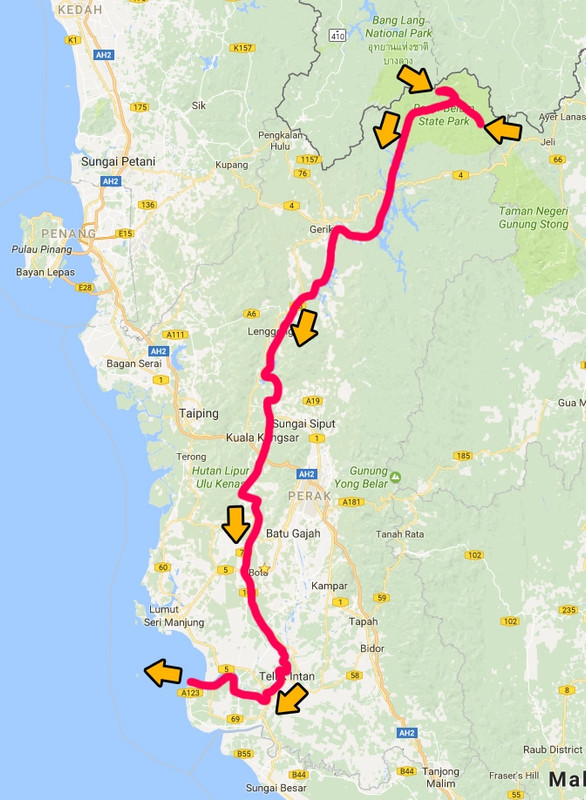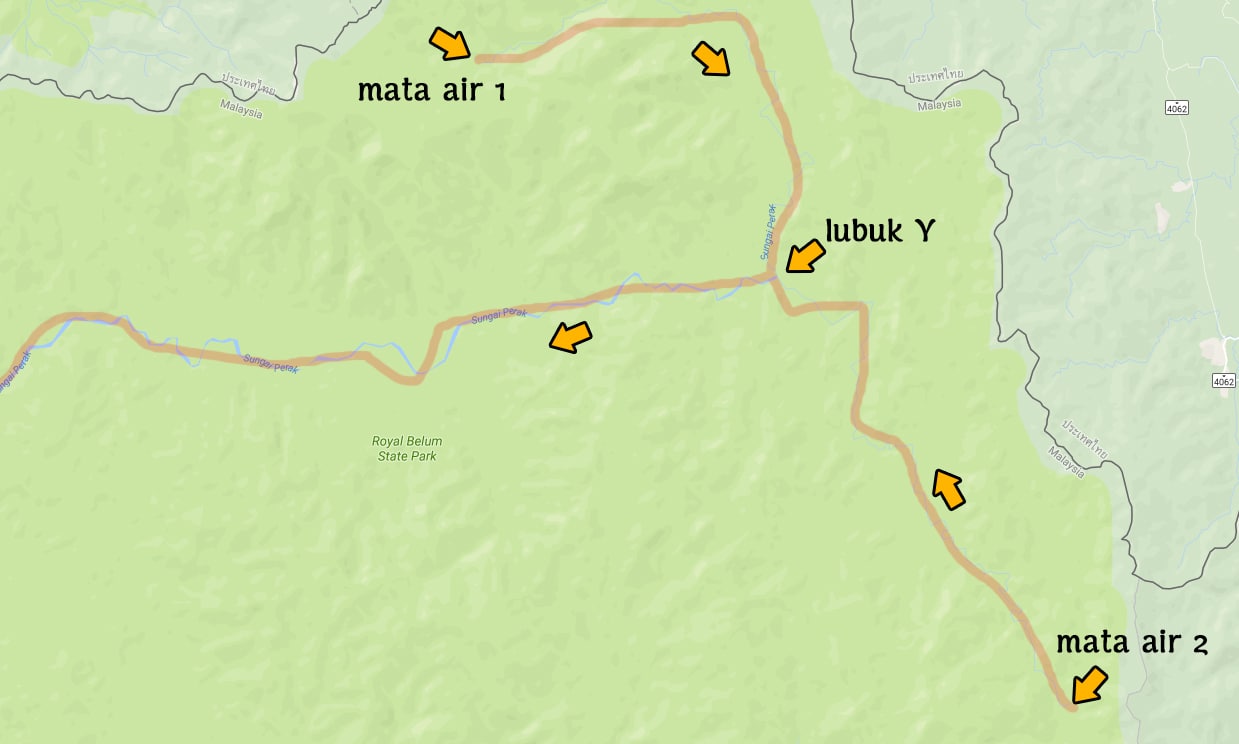 If observed within a closer view in Google map to determine Sungai Perak's origin, you can see 'lubuk Y' as shown in the picture above. It is believed that Sungai Perak originates from two different springflows in Royal Belum and meets at 'lubuk Y'. They merge to form a river called Sungai Perak which extends around 400km towards Hilir Perak.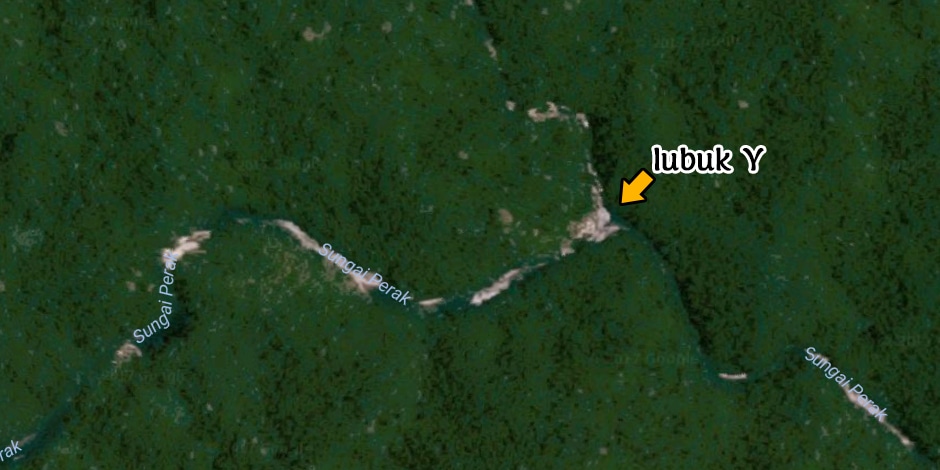 This does grab your attention to see the actual origin of Sungai Perak, doesn't it? Look at the pictures of Sungai Perak below. The pictures that you're about to see shows how it is undeniable and not surprising to believe as to why this state was named as 'Perak'. What comes to mind next is; what is the age of Sungai Perak in this state?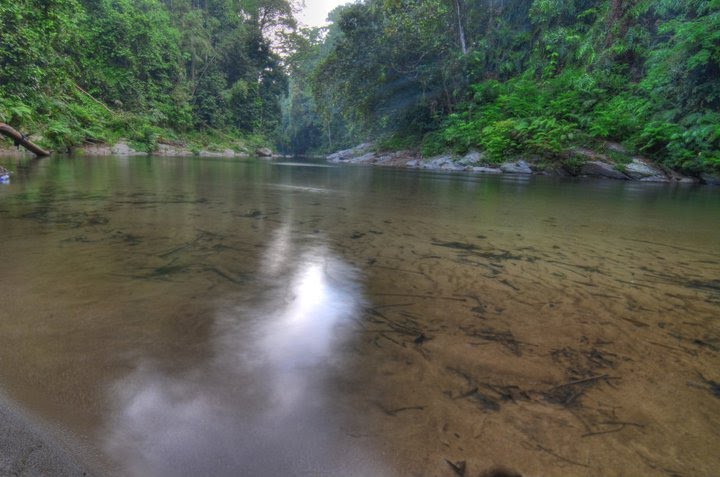 Lubuk Y
Sungai Perak played an important role in Perak's historical lineage. The first Sultan of Perak came from Kapar, Indonesia via Beting Basah which is a town in downstream Sungai Perak. Sungai Perak was said to come into existence since the Stone Age, and this is proven by the presence of early settlements in Lenggong evidenced by the discovery of Malaysia's oldest human skeleton named Perakman.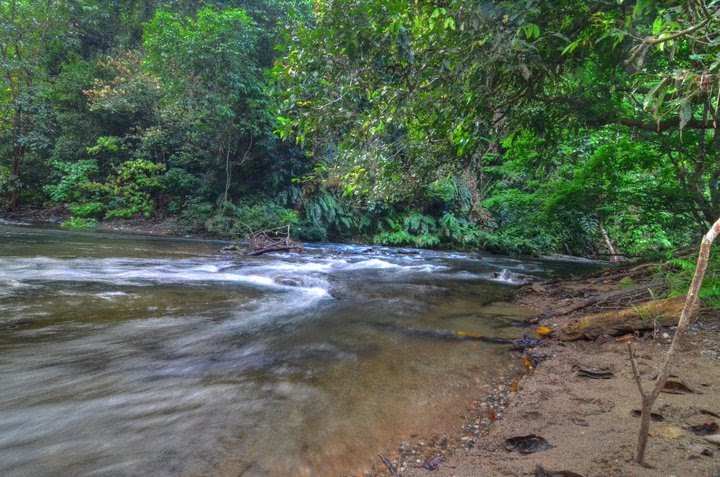 Archaeological research which was carried out in Hulu Perak since 1987 by Pusat Penyelidikan Arkeologi Malaysia, Universiti Sains Malaysia exposed how important Sungai Perak was to the prehistoric citizens of Malaysia. This area was inhabited since 100,000 to 200,000 years ago until today and is the oldest evidence of the country. This shows that this area was the main choice for the early community during their migration.