Many people might have known the truth, it is not a tombstone to represent a human's body being buried at the front most saf in Kota Lama Kanan Mosque, rather merely a stone in remembrance of Sultan Mansur Syah 1 which is the 2nd Sultan of Perak from 1549 to 1577, who was said to have vanished while performing Friday prayer in this mosque.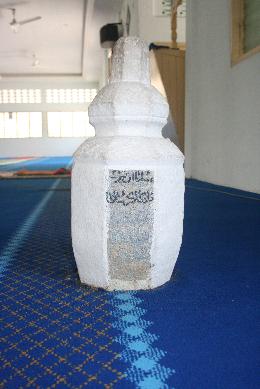 Sultan Mansur Syah 1 passed away in 1577 and his death was not legally known. According to stories, he was performing Friday prayers at Kota Lama Kanan Mosque when he suddenly disappeared and so after so long without news, the people thought that Sultan Mansur Shah 1 had died. Since then, he was called the Marhum Kota Lama Kanan by the locals.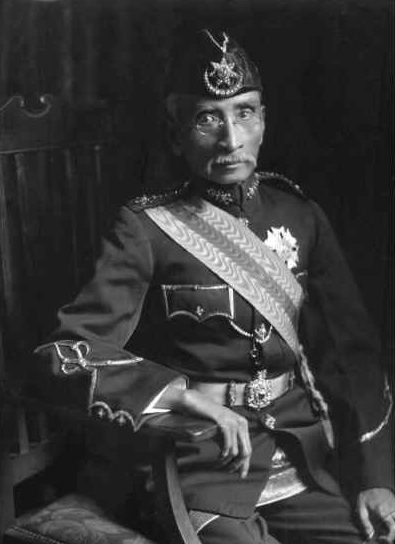 Sultan Mansur Shah 1 doesn't have a grave but just a tombstone mentioned above. In memorial of Sultan Mansur Syah 1 who disappeared during the Friday prayers at the mosque, a tombstone was placed at the front most saf of Kota Lama Kanan Mosque by Sultan Idris Murshidul Adzam Shah I, the 28th Sultan of Perak.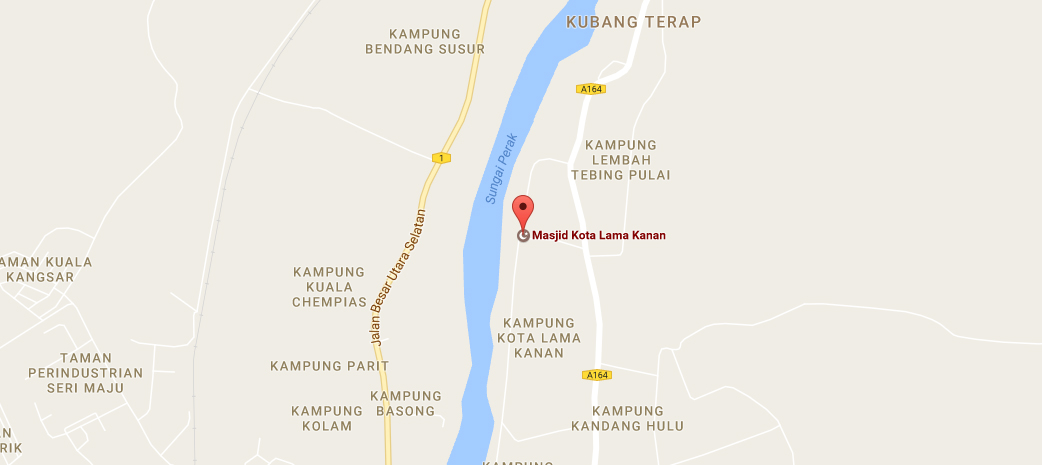 The mosque has been burned down by the British colonialist during Perak War between 1875 and 1876 and was rebuilt in 1916. The mosque is located in Kampung Batang Kulim in Kuala Kangsar, Perak