The people of Perak are lucky to have great leaders who always support the people. With the divine provision, there are also some lucky folks from amongst the people who occupy the throne of Perak state together with the Sultan overseeing and leading the state.

This time orangperak.com in conjunction with the celebration of teacher's day, wanted to share the story of a famous lady in the history of the Sultanate of Perak. She turned from being an educator into being the Queen of Perak. Her Majesty is the Most Honorable Tuanku Bainun Ali.
Tuanku Siti Bainun binti Mohd Ali was born on November, 7th, 1932 in Penang. He is the 9th Raja Permaisuri Agong (Queen of the country) and the 34th Raja Permaisuri Perak (Queen of Perak).
Tuanku Siti Bainun is the daughter of her parents namely Mohd Ali bin Man and Che Putih, and has 7 siblings. Raja Permaisuri Tuanku Bainun received an early education at the St. George's Girl's School, Penang and later studied at Kirkby Teaching College, Liverpool in Britain from 1952 to 1954.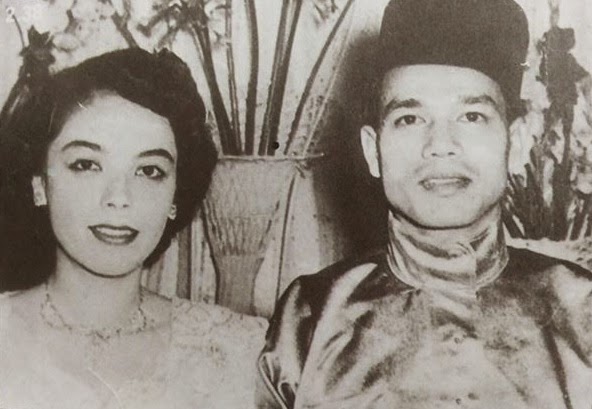 She decided to pursue her studies in Kirkby Teaching College, Liverpool, England because in 1952 the Federal Government of Malaya sent and funded a group of students who are interested in becoming educators.
In England, they were trained to become a teacher to serve the people and the nation upon returning to their motherland.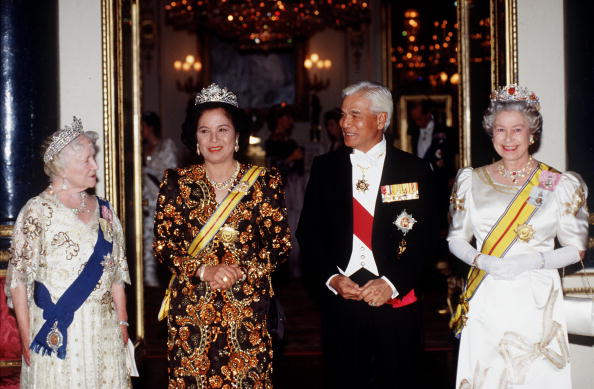 While in Kirkby College, Tuanku Bainun was a brilliant student and was very active in student activities. Living overseas her more independent.
As a girl who was active in sports, she was one of Kirkby College's hockey team members. Her family background which emphasized on disciplines made her a loveable person by her multiracial colleagues in England.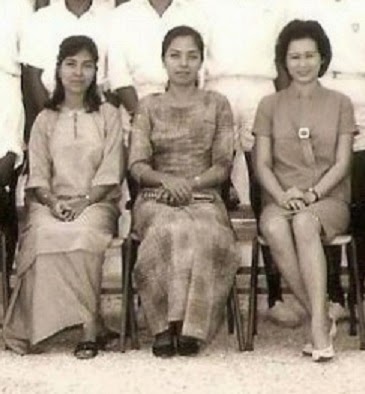 Tuanku Bainun's life story changed when she followed a college trip to London. Upon the arrival of Kirkby's entourage at London's Heathrow Airport in 1952, they were welcomed by a group of Malayan students studying there.
One of them was the prince of Perak, the Honorable Sultan Azlan Shah Ibni Sultan Yussuf Izzuddin, the youngest son of the King of Perak who was studying at Nottingham University. Her meeting with Sultan Azlan Shah sparked love at first sight and ultimately brought a sense of love between the two.
Her Majesty Tuanku Bainun got married to Sultan Azlan Muhibbudin Shah ibni Almarhum Sultan Yusuff Izzudin Shah (then Raja Azlan) in 1955.
Sultan Azlan was then a Magistrate in Kuala Lumpur.
Tuanku Bainun then continued her career as a teacher, returning to teach at her previous school. Tuanku Bainun was blessed with five beautiful children; two Princes and three Princesses.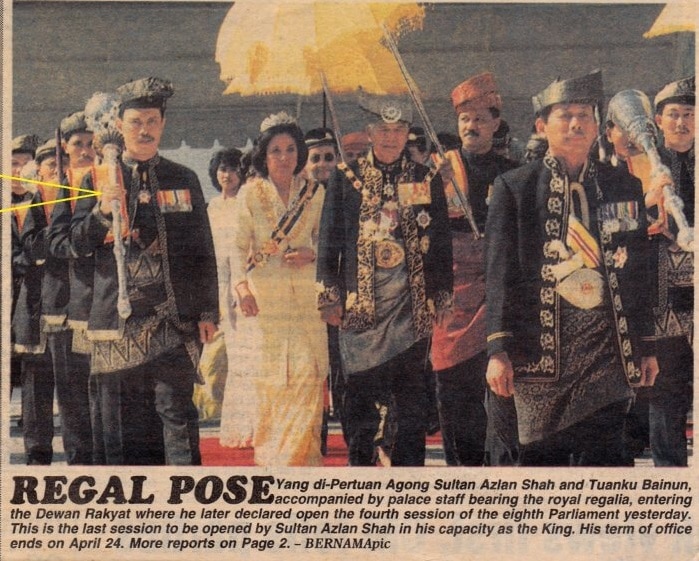 Baginda Tuanku Bainun became a teacher for 22 years and taught excellently in several schools in Kuala Lumpur, Seremban, Raub, Taiping dan Kuantan. In recognition of her contributions to the society and the education field, Liverpool John Moores University had paid a tribute and awarded Tuanku Bainun the "Liverpool John Moores University Fellowship" award.
From 1960 to 1962, she took unpaid leave. During this period, she gave birth to 2 daughters, Raja Eleena Binti Raja Azlan Shah on 3rd April 1960 and the youngest daughter, Raja Yong Sofia Binti Raja Azlan Shah who was born on June 24th, 1961.
In 1963, the couple with five children returned to Kuala Lumpur. She returned to Sekolah Seri Ampang, Jalan Ampang until her retirement.
Her last position as a teacher was as the Senior Assistant of Sekolah Seri Ampang.
She then decided to retire early in 1979 after 22 years of teaching. She was 47 years old and was the wife of Malaya's Chief Justice, Tan Sri Raja Azlan Shah.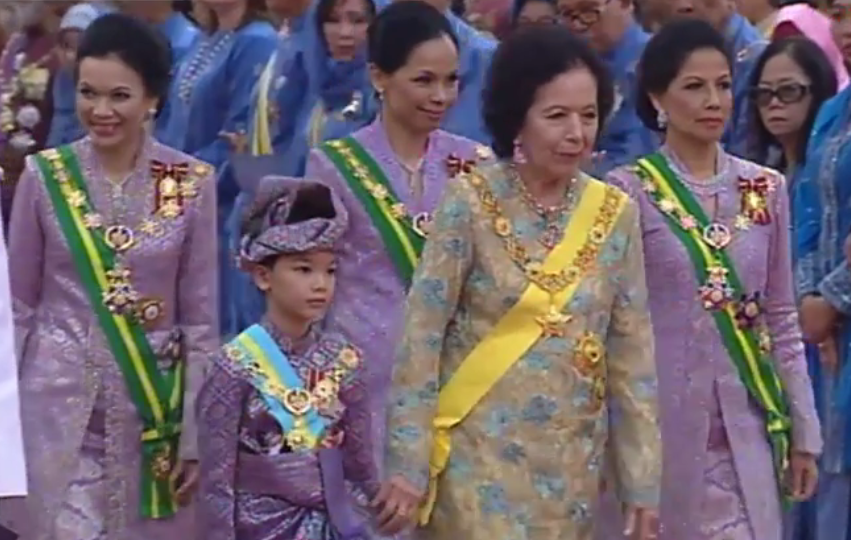 By Allah's decree, in 1984, the Sultan of Perak Sultan Idris Shah II passed away. DYTM (His Majesty) Raja Azlan Shah was subsequently appointed as the 34th Sultan of Perak and simultaneously, Tuanku Bainun who was then Che Puan Besar Bainun was named as DYTM (Her Majesty) Queen of Perak. She was 52 years old.
Who would have thought an educator would later become the Queen. Then in 1989, DYMM (His Majesty) Sultan of Perak was elected and installed by the Malay Rulers Council as DYMM the 9th Yang di-Pertuan Agong, and DYMM Tuanku Bainun was elected as DYMM the 9th Seri Paduka Baginda Raja Permaisuri Agong.
Upon the expiration of five years in Istana Negara, in 1993 they both returned to the state of Perak Darul Ridzuan. She was the first civilian to be elected as the Queen of Agong.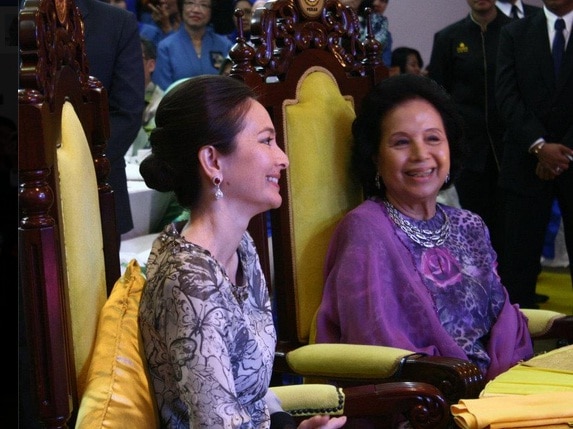 Her Majesty Tuanku Bainun sits on the throne of Perak as the Queen of Perak until the death of Sultan Azlan Shah who was the stealer of her heart once upon a time.
Sultan Azlan passed away on May 28, 2014 at the age of 86 years, after 59 years living with his beloved Tuanku Bainun. The Perak State Legislature conferred the title 'Raja Permaisuri' to Tuanku Siti Bainun binti Mohd Ali with the title of YMM (Her Majesty) Permaisuri Tuanku Siti Bainun binti Mohd Ali, by the 35th Sultan of Perak (Sultan Nazrin Muizuddin Shah ibn Sultan Azlan Muhibbuddin Shah who is her eldest son) following the death of His Highness the late Sultan Azlan Muhibbuddin Shah ibn Almarhum Sultan Yussuf Izzuddin Shah Al-Ghafarullahu on May 28, 2014.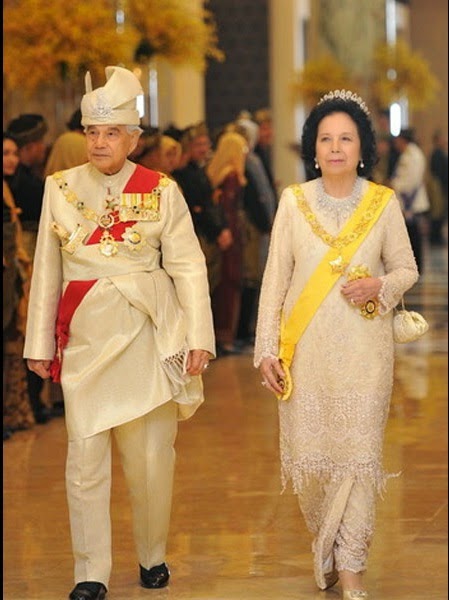 Tuanku Bainun is very fond of flowers and has been honored when three orchid flowers were named after her, Permaisuri Bainun Chiritiera Orchid (Chtra), Tuanku Bainun Dendrobium Orchid (Den) and Tuanku Bainun Renantanda Orchid (Rntda). The large hospital of Ipoh Perak was also renamed to Raja Permaisuri Bainun Hospital.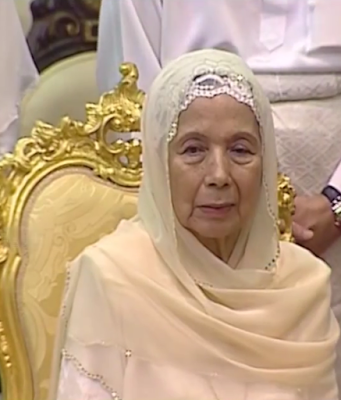 She is also a patron of several charitable organizations and associations in Perak; the Perak Women Basketball Association, the Perak Women Badminton Association, the Girl Guides Movement, the Perak Women Hockey Association and PERKIM. To this day, she is very concern about the people. May Allah bless and bestow on Tuanku Bainun a healthy and long life